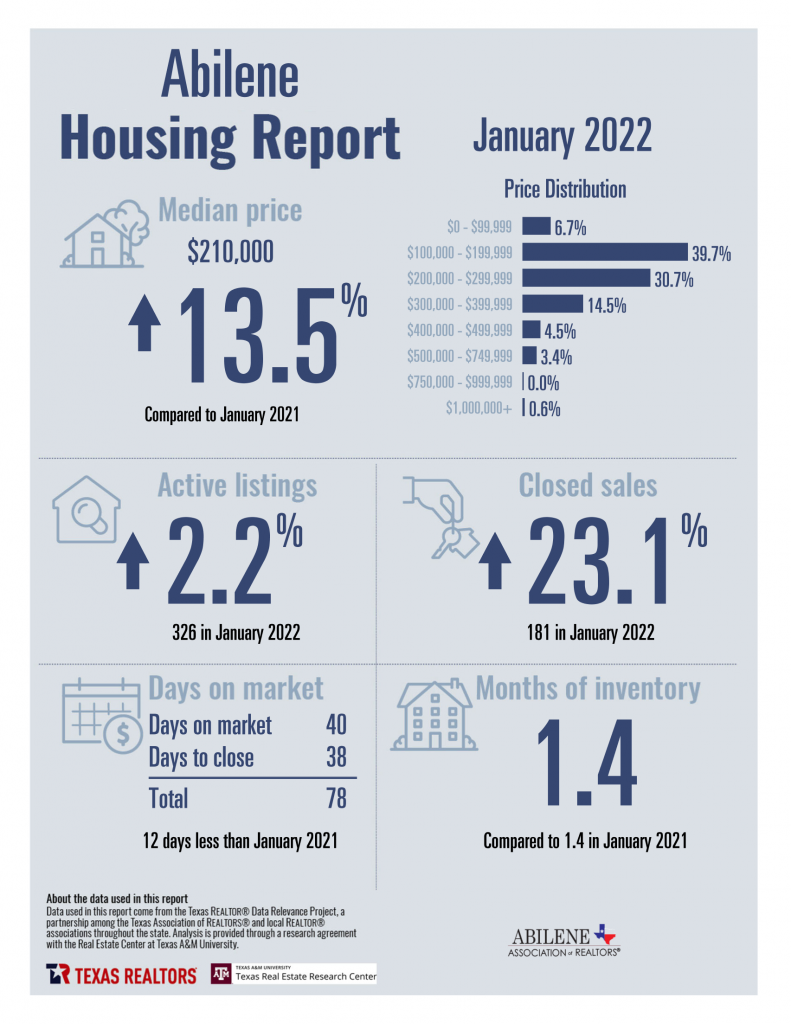 Taking a look at Abilene housing statistics for January 2022. A few things to clear up from the start.
We didn't see prices really start to rise until around April of last year. So while you see the reported increase here it's important to note this is right in line with the median price we've had for a few quarters now.
Listing inventory is down dramatically through the end of January and beginning of February. We'll talk about that more in a minute.
I forgot how terrible of a closing month January was last year. 181 sales isn't very strong either yet it's still up 23% from what we saw last year. Typically we see 230-260 sales a month.
Interest rates have begun their rise and we saw them go above 3.5% for the first time in quite a while. Interest rates are expected to continue to rise and be above 4% by the end of the year. You can see in the image below how quickly the interest rates start to make a significant impact on the payments people can afford, and this will be a key factor in keeping housing prices from rising at the rates we saw in 2021.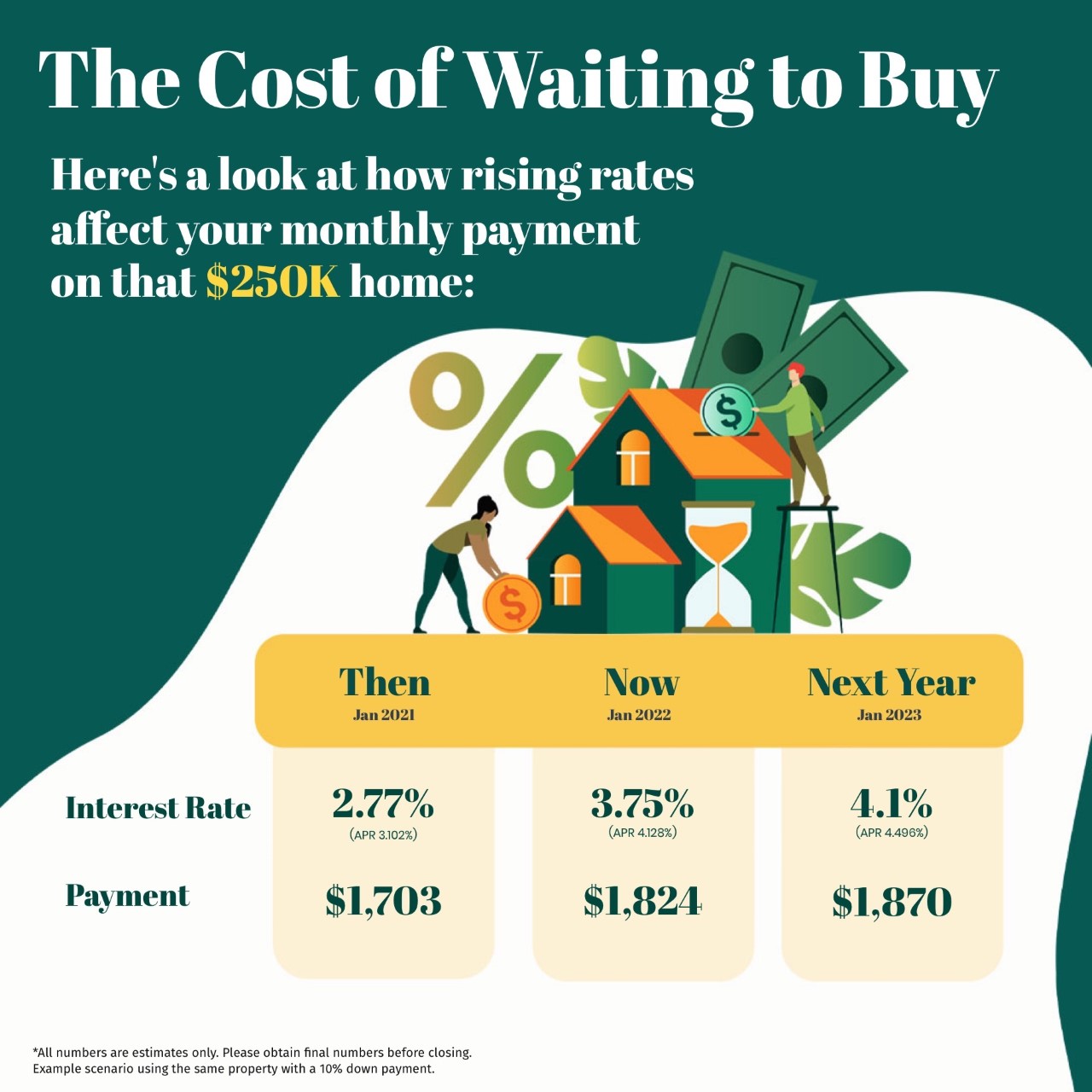 Rising interest rates continues to drive the unprecedented buyer demand for housing as buyers are looking to take advantage of the lower interest rates before they rise further. While home sellers can expect a slightly more tame market in 2022 it is absolutely still a sellers market, and home owners are enjoying high amounts of equity in the new values of homes both here in Abilene and around the country. Give us a call to get a free market analysis and the profit potential on your home!
While buyers are trying to take advantage of the low interest rates it's still an ugly market out there for them. As I write this there are 227 homes in all of Taylor county listed as active or in their option period. If you narrow that down to only Abilene the number shrinks to 195. If I again narrow that price range between $150,000-$300,000 there are only 92 listings in the entire market!! If you remove the homes that are currently in their option period it's a painfully low 55 listings in the entire market in our most high demand price range. The overall listing count doesn't tell the whole story when the price range that 65-70% of our sales takes place in has so little available.
Buyers in that price range have a lot of challenges to face, and making an offer that is aggressive without being irresponsible is key. Our BHGRE Senter Roadrunners are standing by to help you navigate this crazy market and craft your offer to be a winner! Call us if we can help you with any residential or commercial property needs in the Abilene area.
I hope you enjoyed this quick look at Abilene housing! Until next time,
Shay Senter
President – BHGRE Senter, REALTORS