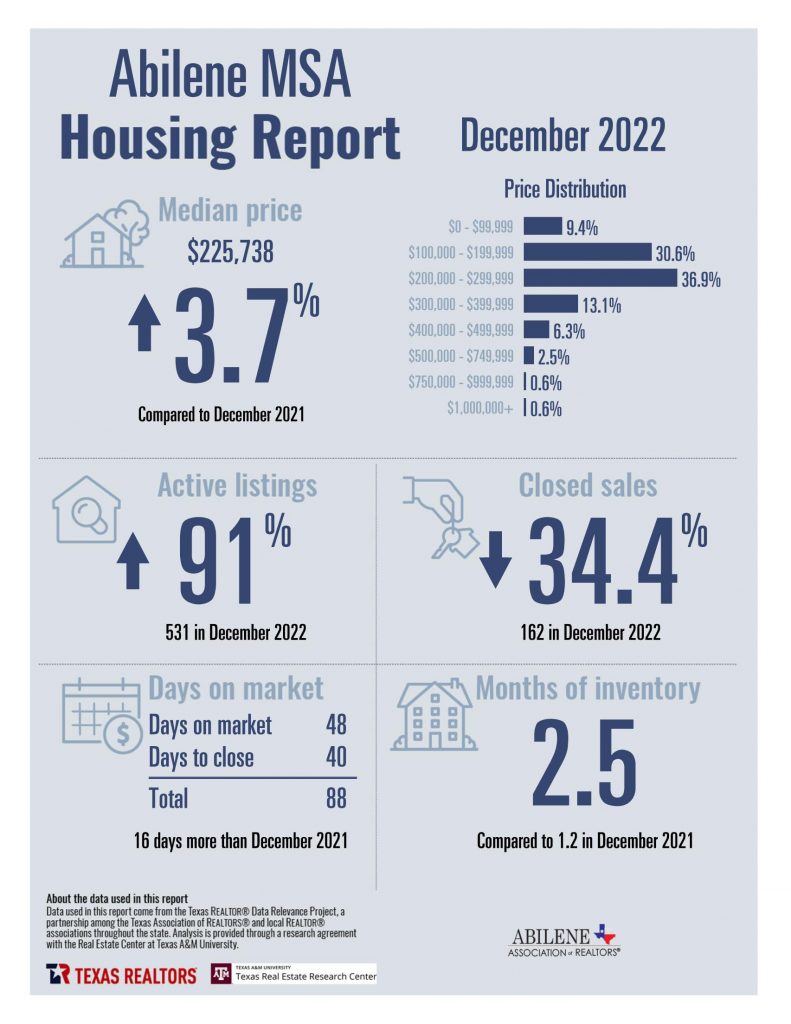 The market is changing, and the wild ride of the past two years is over.
Quick Thoughts
The closed sales decline should be taken with a grain of salt. A slowing market happened right as the holidays began which are a historically slower time.
Annually closed home sales for Abilene are down just over 8% which is a better metric to work with.
Inventory has increased drastically in the last half of 2022.
Prices have remained mostly flat since April, and are expected to remain so for most of 2023.
Seller Expectations
The sweet ride for sellers is over. An important aspect of the rising inventory is also how many new construction homes that are on the market. Your home value is always competing against what buyers can acquire in the new construction market, and they've got a lot of options. As of the time of me writing this there are 95 new construction homes sitting active on the market! The lower end price of these options is still in the $225,000-235,000 range.
As a seller you need to take your REALTOR's advice to heart. You need to be hyper aware of what your pre-existing home offers when a buyer could go buy a brand new everything home for $230,000.
Buyers overwhelmingly show they prefer homes that need little to no work. Why is that? Remodeling is expensive, stressful, and can be difficult. Like many other things in the world supplies are more expensive, schedules are longer, and labor is more expensive. You can spend $20,000 updating a home much quicker these days than you could a few years ago. That is a crucial aspect of pricing your home against new construction when you consider the cost, and hassle, it would take to complete those updates.
It's a different market, and you need a REALTOR who can give you the good data and advice. Seller concessions can play a crucial role in this, and having a REALTOR who can help you navigate which concessions are the most effective is equally important.
Buyers Get Relief, but Affordability Issues Remain
Getting qualified for a loan can still be a huge barrier for buyers. Rising interest rates, increased cost of living, and tighter lending requirements all play a factor here. The affordability of housing is becoming increasingly more of a problem combined with the price increases of homes the past two years.
Buyers, in most cases, no longer have to worry about trying to see a home the first hour it hits the market to put an offer in. Home buyers are not often having to submit prices significantly above asking price and/or waiving their due diligence items.
For the buyers that can get qualified for a mortgage the market is a much less stressful one. There are still areas with inventory shortage, but it's much less than it has been.
Looking to 2023
Interest rates are expected to remain in the low 6 range for most of the year.
Prices are expected to remain mostly flat.
Number of sales is expected to slightly decline, which we've already seen begin.
Sellers have to adjust their expectations.
Buyers need to be diligent in managing debt and not buying more than they can really afford.
See the annual housing recap for 2022 below!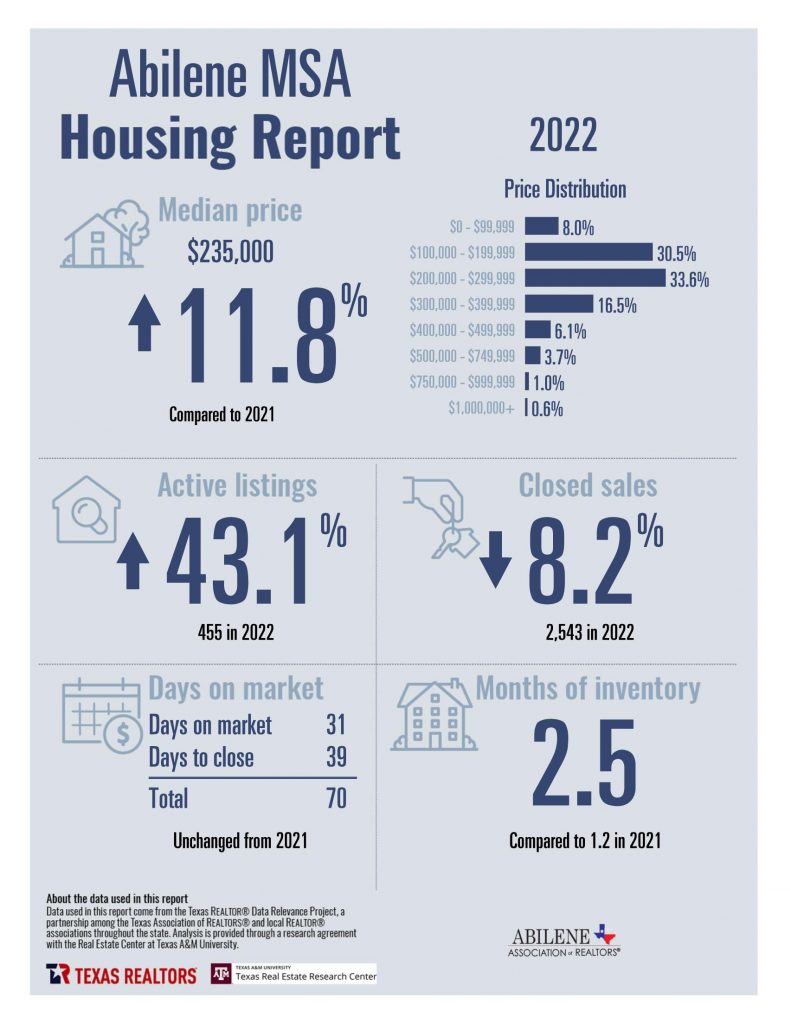 Until next time!
Shay Senter – President BHGRE Senter, REALTORS