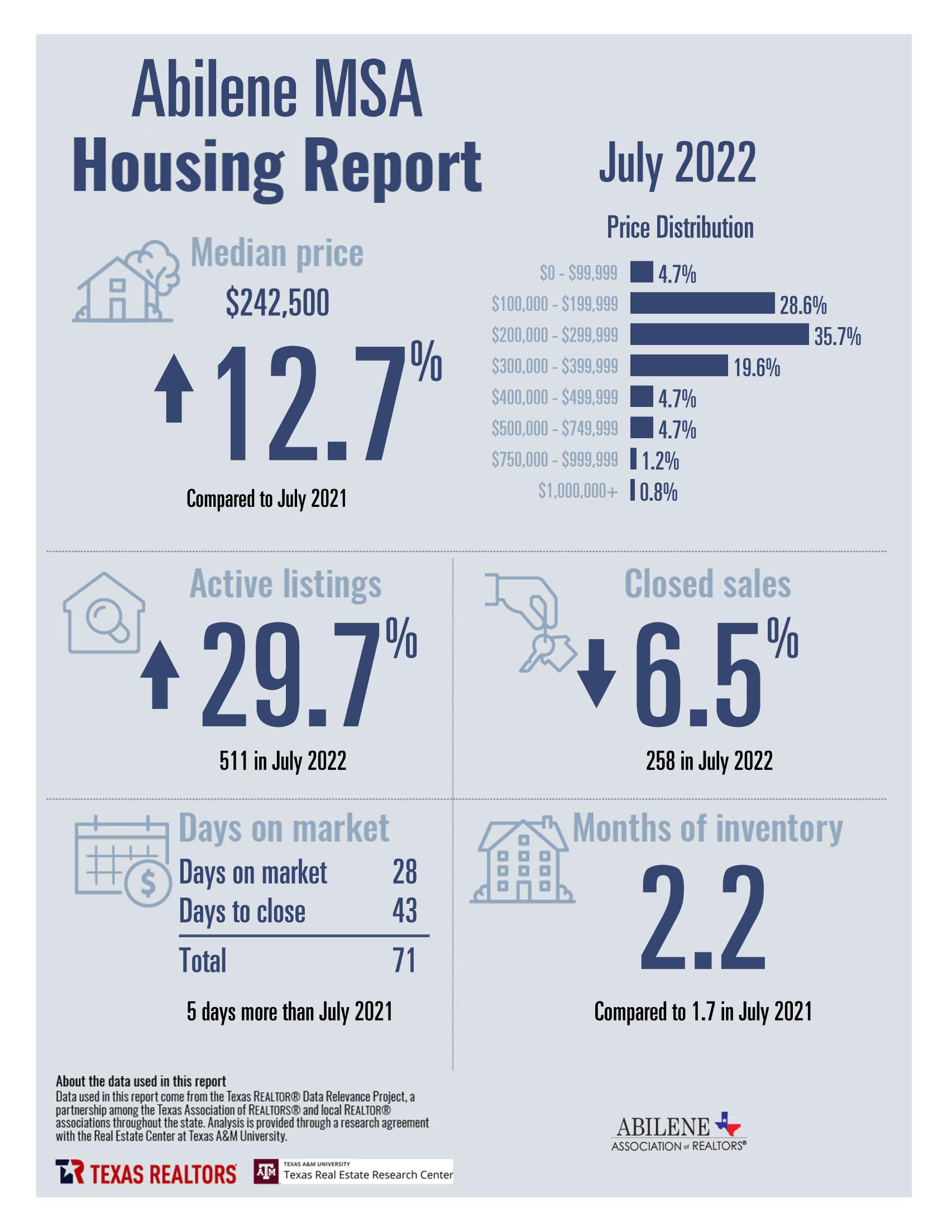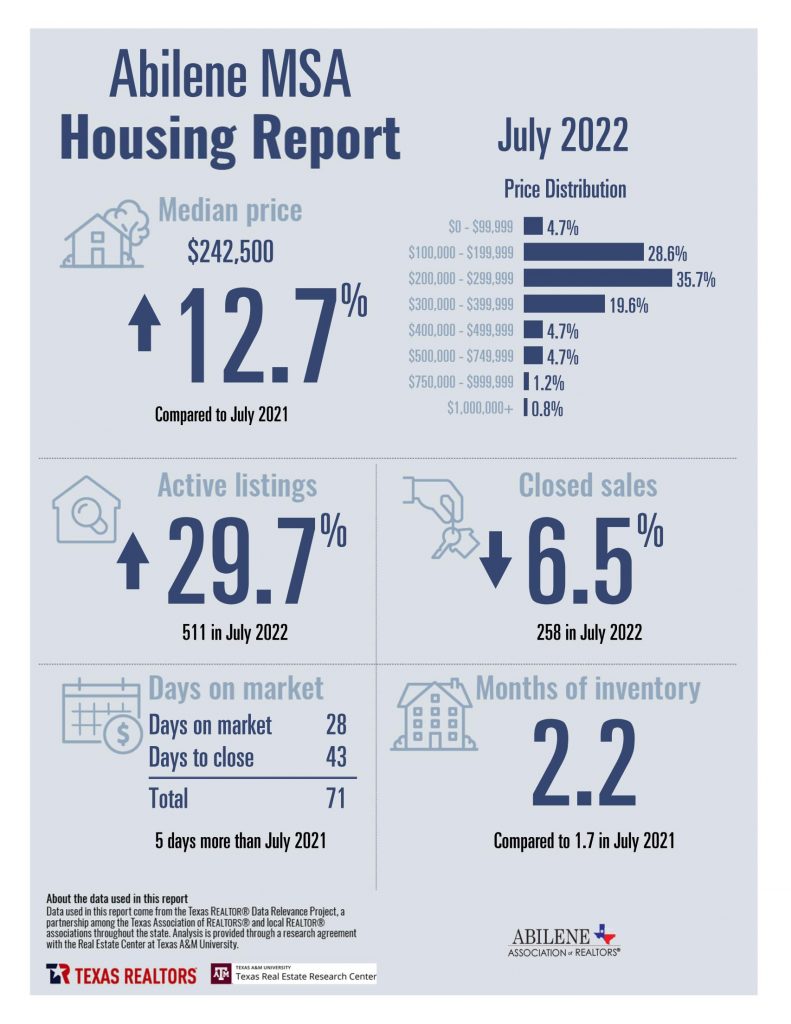 Inventory Recovery!
For the first time since October of 2020 we have over 2 months of housing inventory available. This is mostly fueled by a surge in homes being put on the market, but also by a slight decrease in home buyer demand. The factors we've been talking about for months with increased prices, rising rates, and economic conditions reducing the number of buyers in the market are all playing out as expected.
There's not much else to say this month. Prices have remained mostly flat since April, and are expected to remain so through the end of the year. Marketing times are still down though starting to rise as more homes sit on the market for longer. It's going to be important for sellers to keep expectations in line with reality as the market returns to a more balanced position. Overpricing your property is still one the easiest ways to hurt your final return and you need to listen to your REALTOR and dive into the latest data for your neighborhood!
Mortgage rates have decreased slightly, and there is not expected to be much variance through the end of 2022.
Until next time!
-Shay Senter, President BHGRE Senter, REALTORS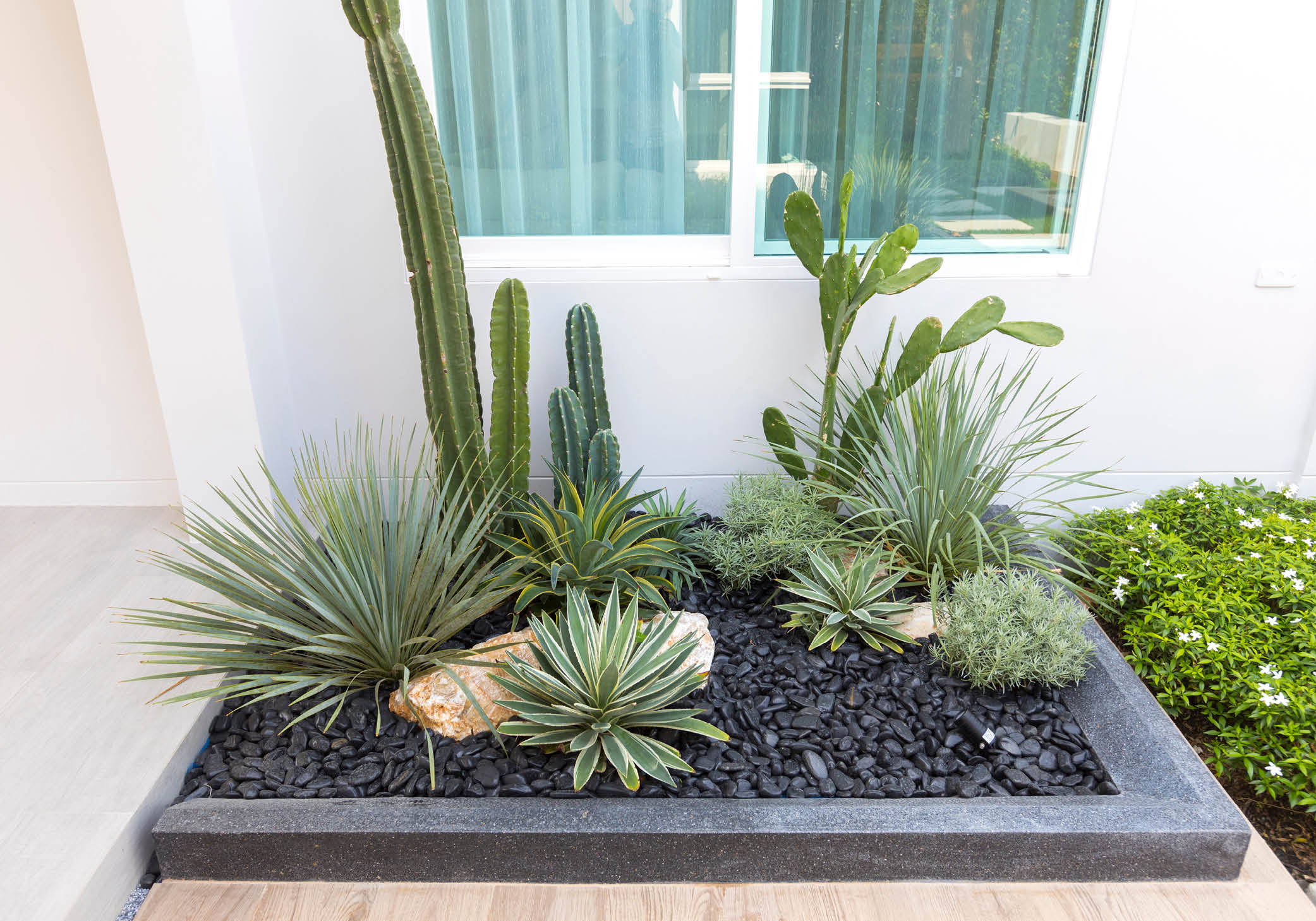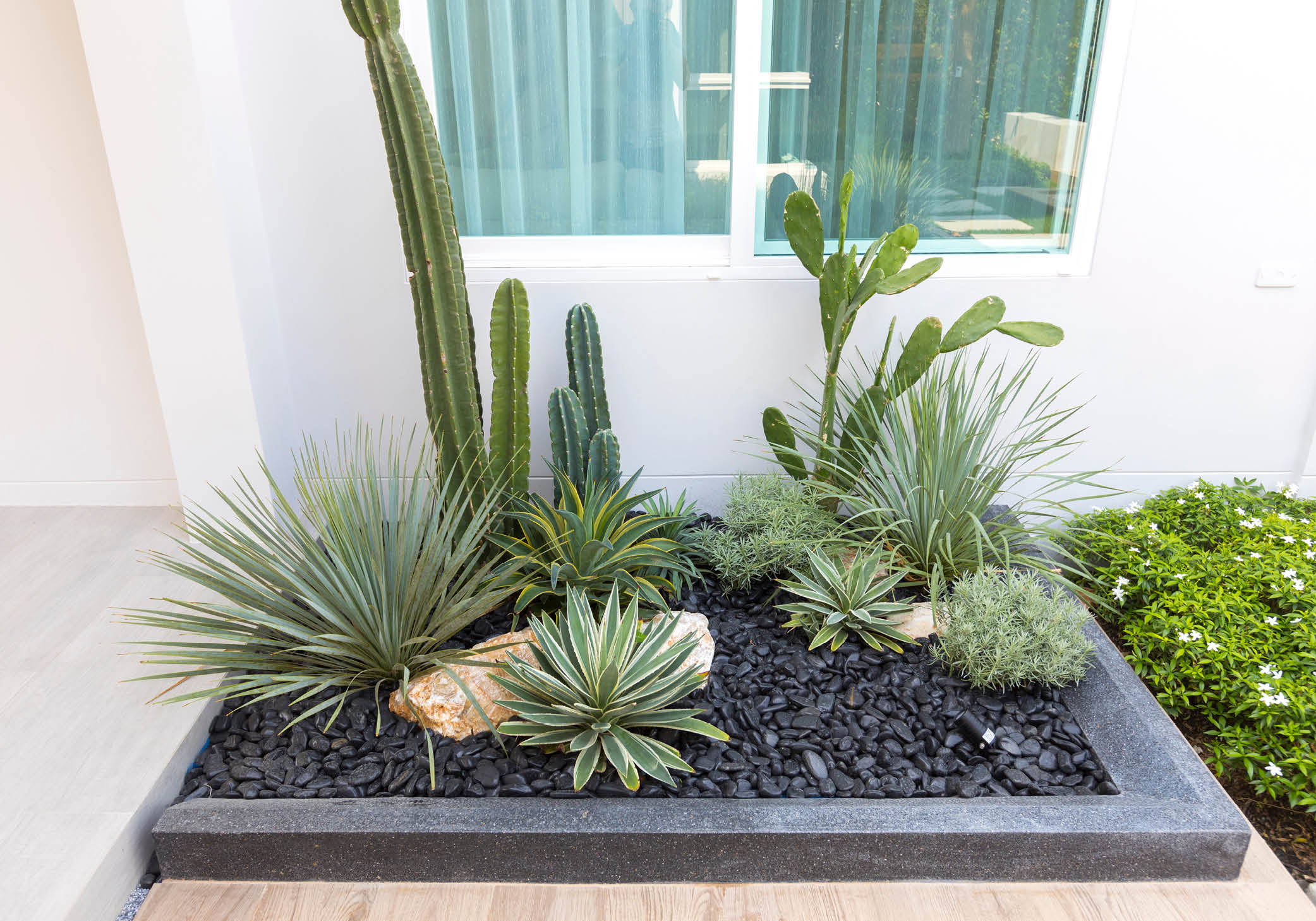 Eco-friendly home improvements can significantly benefit the planet and your wallet. While making choices like purchasing energy-efficient appliances, replacing windows, and switching to renewables to power your home will require an up-front investment, over time, they can make a remarkable difference in the amount of energy you use and waste. Read on as we reveal some of the long-term investments you can make to reduce your carbon footprint while creating a comfortable and eco-friendly home.
Convert Your Home from Gas to Electric
As cleaner, renewable energy sources become more available, the benefits of converting your home from natural gas to electric multiply. Air source heat pumps are considerably more energy efficient than gas-powered furnaces. And while gas line leaks are relatively rare, carbon monoxide poisoning from home equipment is a consideration, particularly during the winter months when windows aren't open for venting.
The advantages of electric kitchens alone may make you consider electrifying your home, despite the cost of capping off gas lines. Rachelle Boucher, executive chef, electric kitchens expert, and founder of Kitchens to Life, explains to Martha Stewart Living: "'Natural gas creates unacceptable amounts of pollution with methane and particulate matter in the air. With induction there's less need for air conditioning and ventilation.'" You are also eliminating open flames in the kitchen, which reduces the chances of you (or your children) being burned or sparking kitchen fires. You might be surprised at another advantage of transitioning to an eco-friendly induction cooktop: faster, precision cooking.
Choose Air Source Heat Pumps
If you have a traditional combustion or electric resistance furnace (or boiler) and want to create a more eco-friendly home, it may be time to transition to an air source heat pump. A modern air source heat pump (aka mini split) is a cooling and heating system that is highly efficient, provides consistent temperature comfort (even in frigid weather), and offers precise temperature controls. It also can save up to 40 percent off your energy bills. Existing state and city energy programs may be available to subsidize your transition — making this investment even more attractive.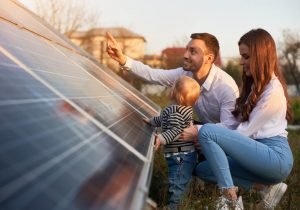 Invest in Eco-Friendly Solar Power 
One of the best ways to save energy and design an eco-friendly home is to make the switch to solar power. Zillow Lifestyle Expert Amanda Pendleton advises Real Simple: "'Not only can adding solar panels to a home save energy costs and help the environment, but Zillow research finds homes with solar panels sell for 2.6 percent more.'" While the initial investment is pricey (approximately $15,000), you will start seeing your energy savings immediately. On sunny days, you are likely to generate far more energy than you need to consume; that energy can be traded to the utility. On high-usage days, you still have access to the grid, should you need more power. Additionally, your bill will not fluctuate the way it does when it is tied to fossil fuel prices. There are also numerous tax credits and rebates (federal, state, and municipal) to help pay for your new solar system. In fact, you can get about 30% of the total system costs refunded to you through a federal tax credit when you file your annual income taxes.
Martha Stewart Living recently highlighted the Solar United Neighbors organization that represents "solar homeowners, community-based solar projects, and clean energy" as a resource for anyone thinking of making the change. Think of it as a "Solar Co-Op" where neighbors commit to enjoying the benefits of investing in sustainable energy together. The Magazine applauds: "SUN is especially unique in that it helps homeowners throughout the entire installation process, from recruiting co-op members, to assessing your roof and finding the right installers."
Add New Layers of Insulation 
When your home doesn't have the optimal amount of insulation, your heating and cooling systems strain to keep your rooms comfortable. The pros at Better Homes & Gardens advise that "[adding] fiberglass insulation to your attic floor and house walls [can] save up to 20% on heating and cooling costs," as it can significantly mitigate energy loss. Other insulation products, like mineral wool, polyisocyanurate panels, sheep's wool, and denim insulation are also environmentally friendly options The Spruce recommends.
Install Skylights
Maximizing your home's access to daylight can be critical to keeping energy use low. The experts at Better Homes & Gardens suggest hiring contractors to "install skylights in rooms with no windows." As the Magazine advises, well-positioned skylights can bring so much daylight into your space that "during the day, you might not need to turn on a light." Skylights can also help you warm the room naturally during the colder months. And not only can skylights improve the value of your home, but you may be eligible for tax credits to help offset the cost of installation.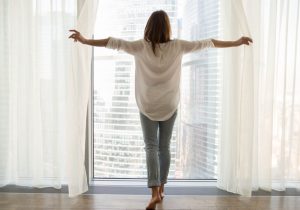 Upgrade to Energy-Efficient Windows
If you want to upgrade to a more eco-friendly home, it might be time to invest in new windows. Real Simple is a fan of installing double-pane options. The Magazine reports: "According to the Edison Electric Institute, heat leaks through a single glass pane about 14 times faster than it does through a well-insulated wall." The experts at Better Homes & Gardens agree and suggest looking for "Energy Star-rated windows" that are "labeled low-emissivity (low-E) or spectrally selective," which reduce "thermal heat transfer."
Buy a Tankless Water Heater
If you have started assessing your options for replacing your current water heater, you'll want to consider the benefits of transitioning to a tankless system. While swapping your system will require a bigger investment than replacing it with a more conventional model, experts estimate that tankless water heaters can reduce your energy usage by up to 25 percent and significantly limit water waste – a particularly appealing benefit if you live in areas of the United States that are plagued by drought.
For homeowners, a whole-house tankless water heater is likely to be more beneficial than installing point-of-use tankless heaters because, as The Spruce explains, these "units have higher GPM flow rate capacity and can handle the demand for more than one fixture at a time." Among the units favored by the Magazine, the "Rheem Performance 7.03 GPM Tankless Electric Water Heater" gets a nod for the best overall electric unit because of its performance and ease of operation.
Purchase Energy Star Appliances
Better Homes & Gardens cautions: "Major appliances are your home's third-biggest energy hog, behind heating, cooling, and water heating." It's not surprising that investing in eco-friendly Energy Star appliances can lead to a significant reduction in energy waste and sizeable savings on your bills. The Spruce reports, "appliances carrying the Energy Star rating typically are 10 percent to 20 percent more energy efficient than non-rated models." Check the bright yellow EnergyGuide labels that specify each appliance's annual energy consumption and the costs of operating the machine while investigating which models will work the best in your home.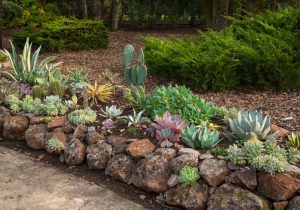 Landscape to Save on Energy Costs
Creating eco-friendly homes includes making smart landscaping choices. In regions that will support them, Better Homes & Gardens proposes "[planting] deciduous trees on the south and west sides of your house" because [in] summer, the leaves will shade your house; in winter, the bare branches will let the sun through for added warmth." In areas experiencing water restrictions due to drought, consider removing grass in favor of sustainable native plantings that require less water while still attracting and supporting birds, butterflies, and bees.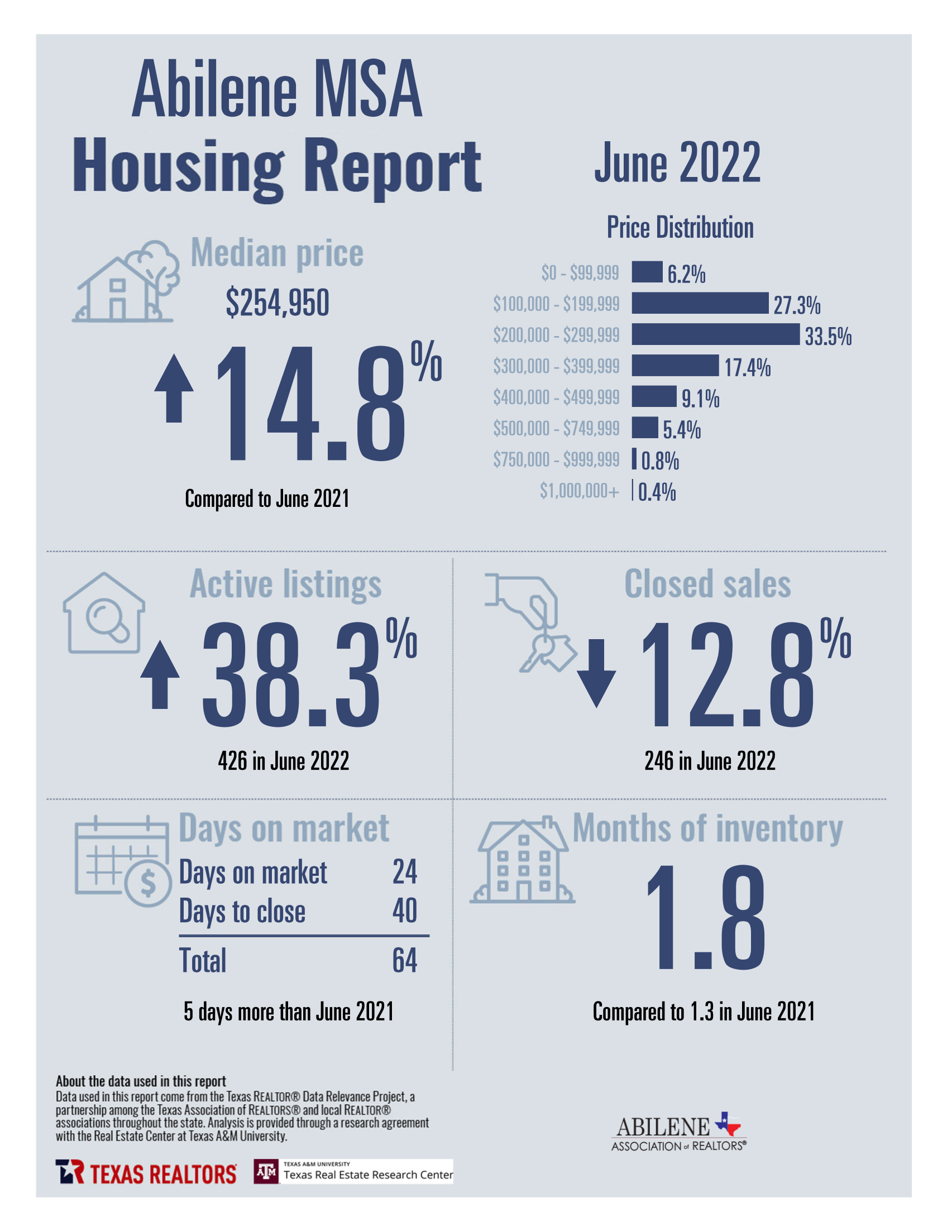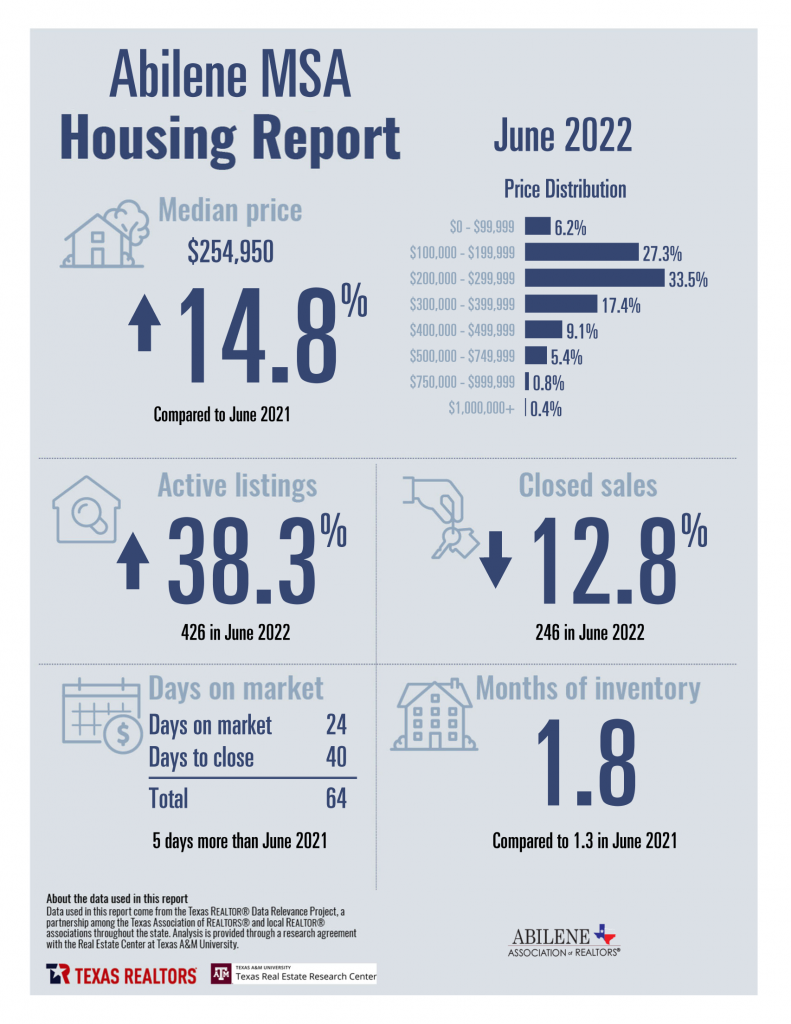 Inventory Recovery
The inventory recovery continues in full swing. We've come along ways from our low of less than 1 month of inventory. A healthy inventory is generally considered to be 2.5-3 months of inventory. We're getting closer. Rising interest rates combined with home prices that continue to rise have slowed buyer demand. Small sections of the market with updated homes will continue to sell fast and usually at slightly above market price. The broader market is starting to resemble what we were all used to before the pandemic.
Inflation & Affordability
It's not all great however as housing affordability has never been worse. According to research from the National Association of REALTORS a year ago families were typically earning 50% more than the average qualifying income for a mortgage. That number has seen a massive adjustment to families only earning 3% more than the average qualifying income for a mortgage.
The inflation in housing costs outpaces the general inflation issues we are all dealing with. However, it's important to realize that the chances of this being a bubble are extremely unlikely. Housing prices are going to continue to increase in the years to come, just at a much more normal rate. If you are waiting to buy it's unlikely you're going to be any better off than you are now. You can always refinance if rates have a significant reduction in the future, but the housing prices are going to continue to increase.
We're Here to Help!
If you are thinking about buying make sure you check out our buyer guide you can download for free by clicking here!
If you have any questions about the market, buying, selling, or commercial real estate in Abilene give us a call! One of our full-time professionals who specializes in that section of the market will be standing by to give you guidance and advice.
Until next time!
-Shay Senter, President BHGRE Senter, REALTORS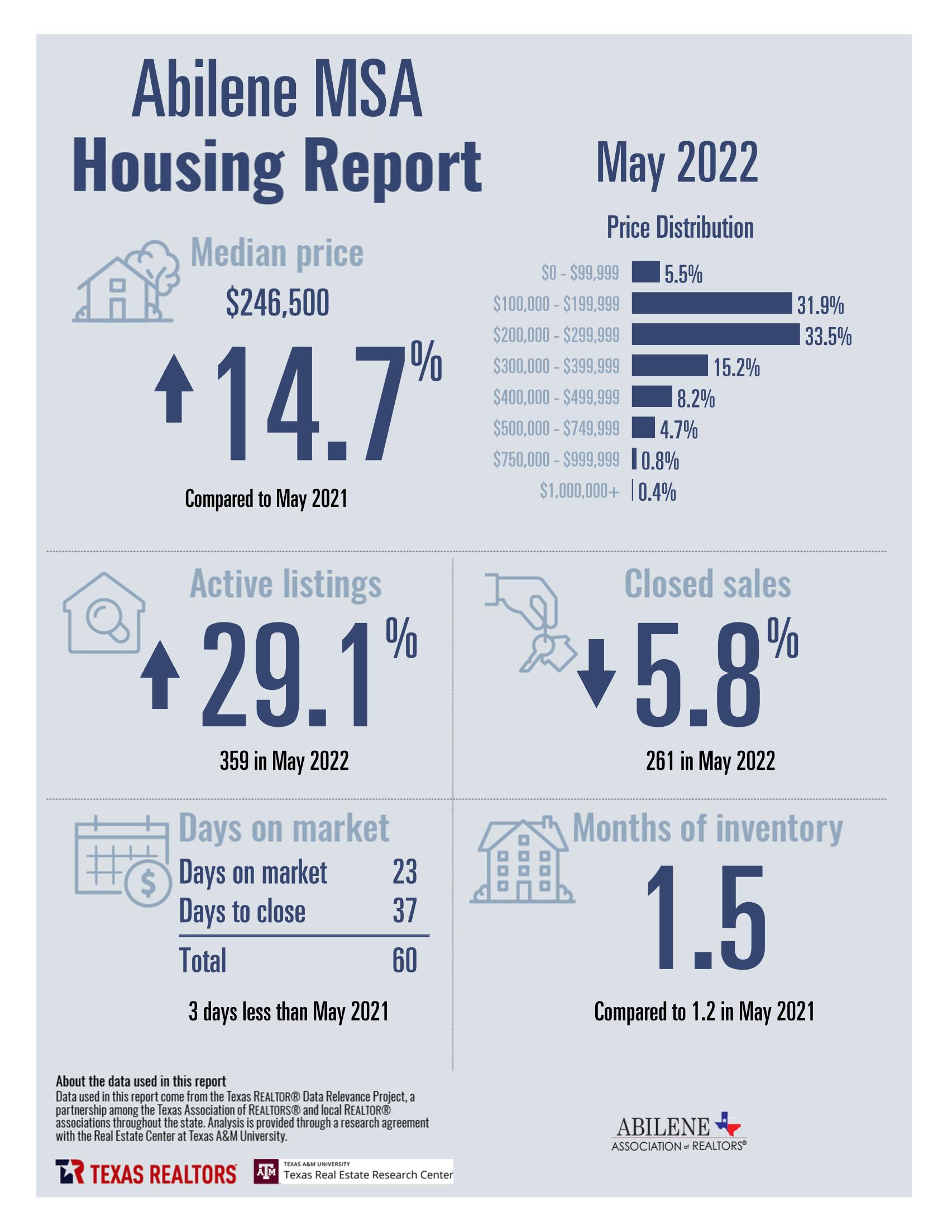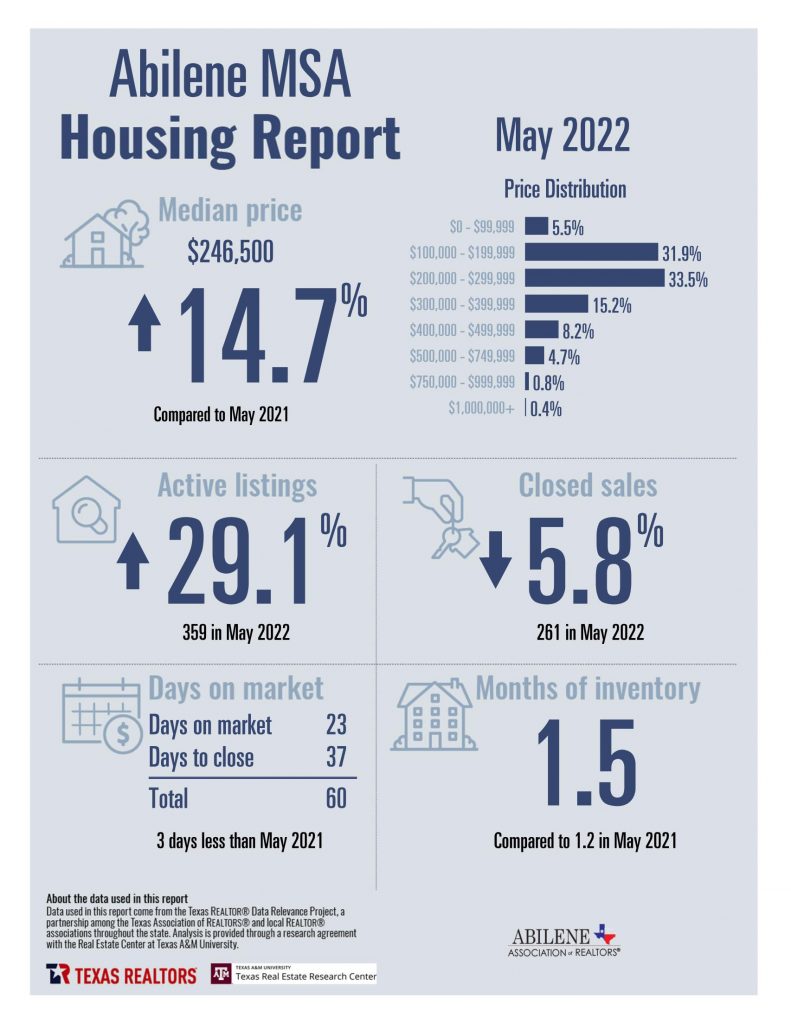 The New Normal for Abilene Homes
The world is still adapting to the new normal, and real estate is no different. I talked about this a little bit in last month's post, but it's more relevant as we move forward. Prices *ARE NOT* up another 15% compared to the past several months. The median sales price statistic does not tell the story of individual home values. What we continue to see on this metric is that the only homes that have come on the market under our "new normal" are higher priced homes. May of last year was just beginning to see the dramatic rise in home prices here locally in Abilene that occurred throughout 2021. Prices are up from a year ago, but not drastically so compared to the last 6 months.
Abilene Listing Inventory
Listing inventory is in the beginning of a recovery. Homes on the market and our inventory which factors in the number of homes sold are all improving. Home owners that are looking to sell homes in Abilene can still expect a sellers market in most cases for the foreseeable future. The easiest listings to overprice as the market adjusts, and combined with rising mortgage interest rates, are homes that are not updated and require some work. The buyer preference of not wanting to deal with additional work to make the home ready for their needs is stronger than ever. That aspect of market behavior absolutely must be taken into consideration when pricing those properties that could use some work.
Abilene Home Buying Struggles
For updated homes in high demand price ranges between $250,000-$350,000 competition is fierce. Homes sell extremely quickly, buyers are competing against multiple offers, and continuing to pay over asking price to be the winning bid. Mortgage interest rates increased above 6% this week as the fed continues to take measures to combat rising inflation. All time high prices combined with the highest mortgage rates we've seen in several years make affordability a challenge. This will continue to be a factor through the end of the year. Demand will decrease as these conditions are expected to remain unchanged. This is not all bad news for the market as the record low interest rates was driving an extreme surge in buyer demand that was a key factor in our current inventory shortage. Sales prices and rent rates have finally caught up with several years of underproduction in housing supply.
Call BHGRE Senter, REALTORS!
We are here for you, and have been for the past 65 years. This market has never been changing so fast, and our expert REALTORS are standing by to offer you guidance and advice. Whether you are buying or selling there has never been a more important time to have full-time representation. Our REALTORS are operating in this market every single day, and are ready to put that experience to work for our clients. We set a company record in May for under contract sales by representing Abilene home buyers and sellers aggressively, professionally, and full-time. Expect Better when you work with us, and call us today to discuss the next stage of your real estate journey.
-Shay Senter, President BHGRE Senter, REALTORS
June is National Homeownership Month!
As REALTORS we support the right to home ownership and believe it is a tremendous way to generate wealth. However, buying is not always the universally correct answer. There's no need to make it overly complicated, but the guideline we often give our clients is that you need to plan the own for four years. Why does it take four years?
Down payment costs
Maintenance costs
Taxes and Insurance
Closing costs when you sell
While you might very well get a check at closing in a much shorter time frame than four years. When you go back and factor in these other costs that renters typically don't have to deal with that is where the four years of equity comes into play to make it a profitable venture. This gap only widens the longer you own the home. While 2021 was a large outlier in price increases, and will swing that time frame in the short term if you bought in the last twelve months, we don't expect that to repeat any time soon.
When you're thinking about buying ask yourself if you believe you'll be in that home for four years. If the answer is yes then it can be worth a little pain and extra effort to purchase a home for the longer term benefits and equity. It's our job to guide you through the process and we will be with you every step of the way. From connecting you with local lenders we trust, guiding you through how to make an offer in this market, walking you through the inspection reports, and being by your side as you sign the closing documents! One of our full time REALTORS will always be there for you. Call us if you have any questions about how you can begin the journey to home ownership and begin building additional wealth today!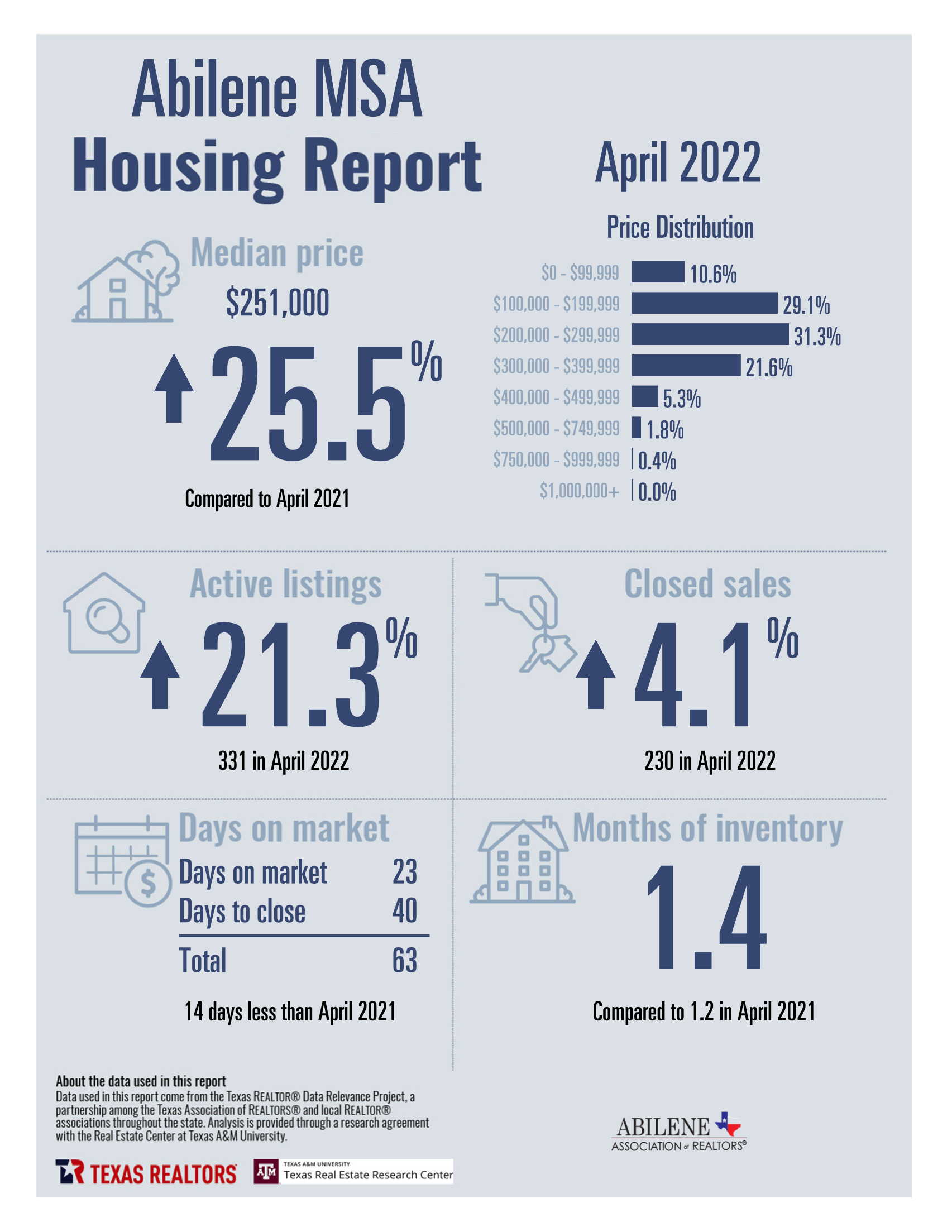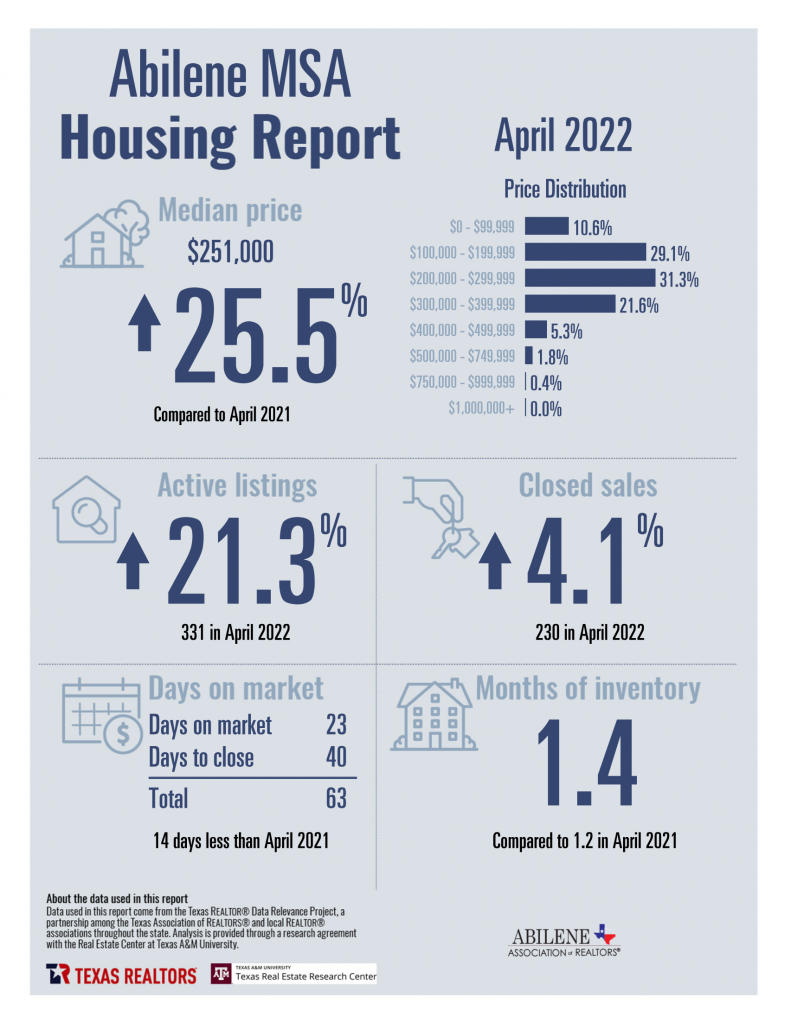 Median Price & Active Listings
Median price has been a tricky metric to process the past 12-15 months looking at year over year reporting. Did the median price of the homes that sold increase? Yes, clearly. Did the prices of homes increase by that same amount? No. This was more clear when we talked about this in February, but the same principle applies here. As new construction continues to be a dominant player we are simply seeing home buyers purchase more expensive homes. The price of those homes is certainly not up by 25% from a year ago, but the behavior of buyers continues to shift.
There has been an overwhelming trend of buyers preferring to purchase homes completely move-in ready and that are updated. Whether this is new construction or nicely remodeled homes the preference is very clear, and buyers have shown they are willing to overpay more eagerly to get this type of home compared to ones that need more work. As we head into the late spring and summer sales season we are also seeing the expected increase in active listings. There is still a long way to go there, but it's getting better.
Buying Experience
While things have gotten better, not much has changed for buyers in this market. You will almost always find yourselves in a multiple offer situation, and homes that are nice are selling extremely quick. Don't hold back your best offer if you love the home. We will work with you to guide the reasonability and protections in your offer, but now is not the time to stress over $5,000-$15,000 on the sales price if its a house you love. We still hear too often the buyers say "well we would have offered more". If that is the case, don't wait! Make that offer your first offer, you have to come in strong in this market or you will not be the winning offer.
Selling Experience
Sellers continue to enjoy a sellers market. Homes sell quick, and at the highest prices in history. However, there is a crucial mistake that sellers can still make related to comments on buyer preferences above. If the home you are trying to sell is not updated, and needs work, you can not expect to get the same top of the market values as those that are. This is particularly an issue in that $120,000-$180,000 price range. Yes, the inventory is tight, but buyers are not willing to overpay for a home that needs updates. Updates are expensive and slow in the current state of the supply chains and labor markets.
This creates opportunity for sellers to have a great ROI on high impact updates, but that is not always an option. Our BHGRE RealVitalize program can assist this to some degree by providing thousands of dollars of upfront funding for those high impact updates guided by consultation from one of our REALTORS. If you are not able to do that work either with our program or on your own it is crucial that you heed the pricing guidance of your REALTOR.
Mortgage Rates
We see mortgage rates continue to rise, and rates are expected to rise more in the coming months. As I've discussed in past housing updates this is keeping a cap of rising sales prices, and beginning to balance the supply/demand equation as more listings come during this active selling season. When you look back at 2008 and as people try to make comparisons of now to then it's important that we keep two crucial factors in mind that are different right now.
First, lending practices are much more strict than they were in 2008. Secondly, in 2008 there was a large surplus of housing which we definitely do not have here in 2022. Anyone expecting a crash is going to be disappointed, and we expect prices to continue rise slowly over the year. We aren't going to see another 20% increase like we saw in 2021, but I firmly believe you are not going to see prices go down either.
Until next time!
-Shay Senter, BHGRE Senter, REALTORS President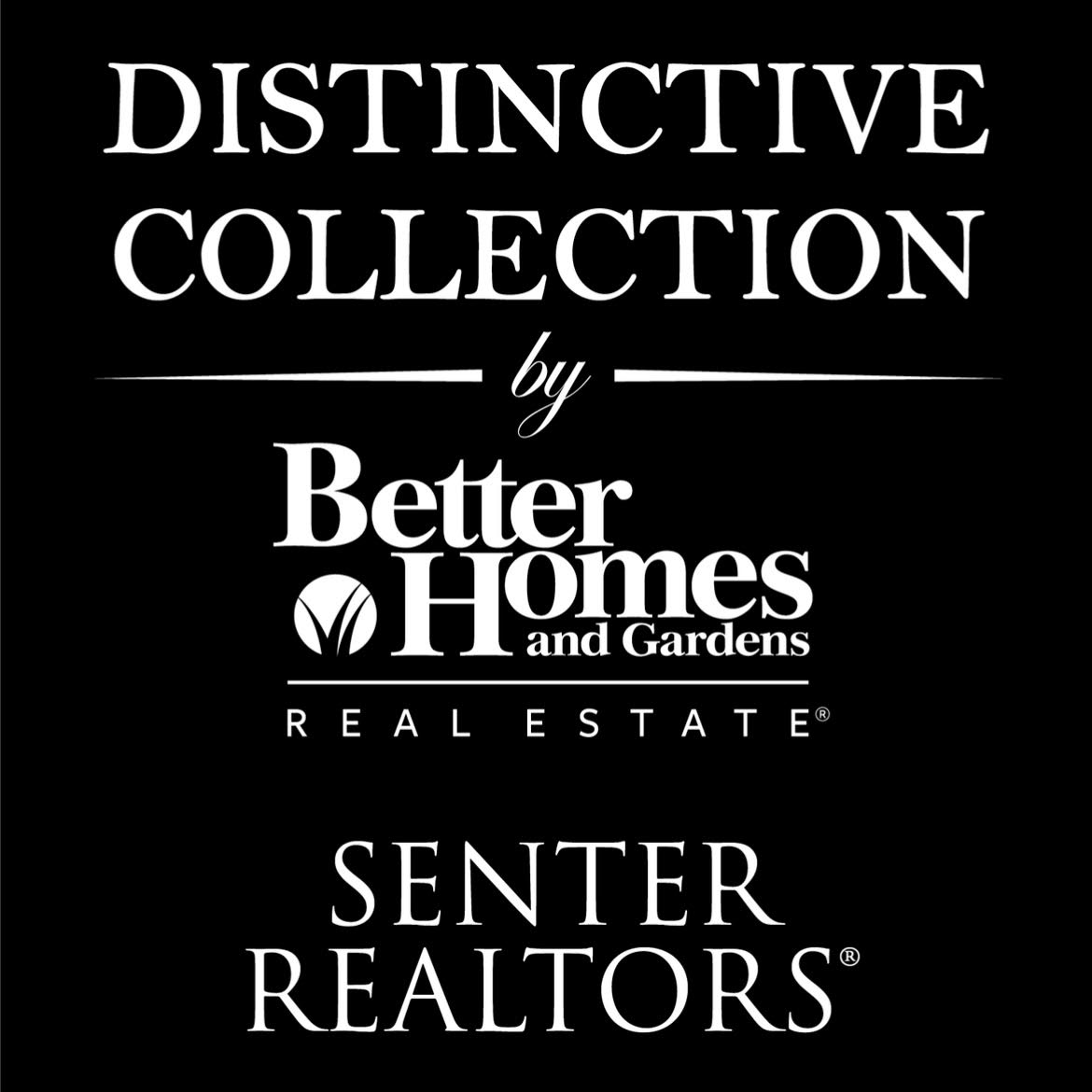 The Distinctive Collection: So Much More Than a Name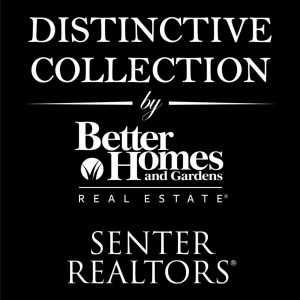 It seems like every real estate brand in the world is taking their logo and slapping some kind of luxury tag on it, but is it actually different from their normal services? Some of them are, some of them aren't. Here at BHGRE Senter, REALTORS we are building a different real estate experience for all of our clients. Not only do you get world class real estate representation, but the Better Homes and Gardens brand allows us to deliver lifestyle content, products, services, and continue to provide value to our clients before, during, and long after your transaction is complete with us. The Distinctive Collection program adds another layer for our luxury clients.
When you are considering listing your luxury home ask yourself if their luxury program can do all of the following:
Is there a nationally branded website that is specifically promoted to luxury buyers both locally and around the nation?
Do you get access to recent luxury lifestyle and home trends from celebrity designers?
Do you get a special discount to a celebrity designers luxury product line?
Do you have a utility and moving concierge to give you additional discounts to services and products you'll need for your move?
Do you have a digital magazine published every quarter that features amazing listings around the globe, including your own here in Abilene?
Do you get a robust paid advertising package and not just have your home sit on a few websites?
Do you get 65 years of Abilene real estate experience to guide your decisions?
Do you have 100 years of lifestyle content from Better Homes and Gardens delivering value to you?
When you have a home that qualifies for The Distinctive Collection the answer to all of these questions is YES! To see the latest blog and magazine from The Distinctive Collection click here.
If you're looking for world class representation to sell your luxury property in Abilene give us a call! For homes like no other there is a program like no other. Building a real estate experience that brings you value beyond your transaction is our mission, and we'd love to tell you more about all the benefits we can bring to you. Our work never ends to continue to deliver the premier real estate experience in Abilene and The Big Country. Contact Us!
See you on our next blog!
Shay Senter – BHGRE Senter, REALTORS President & Owner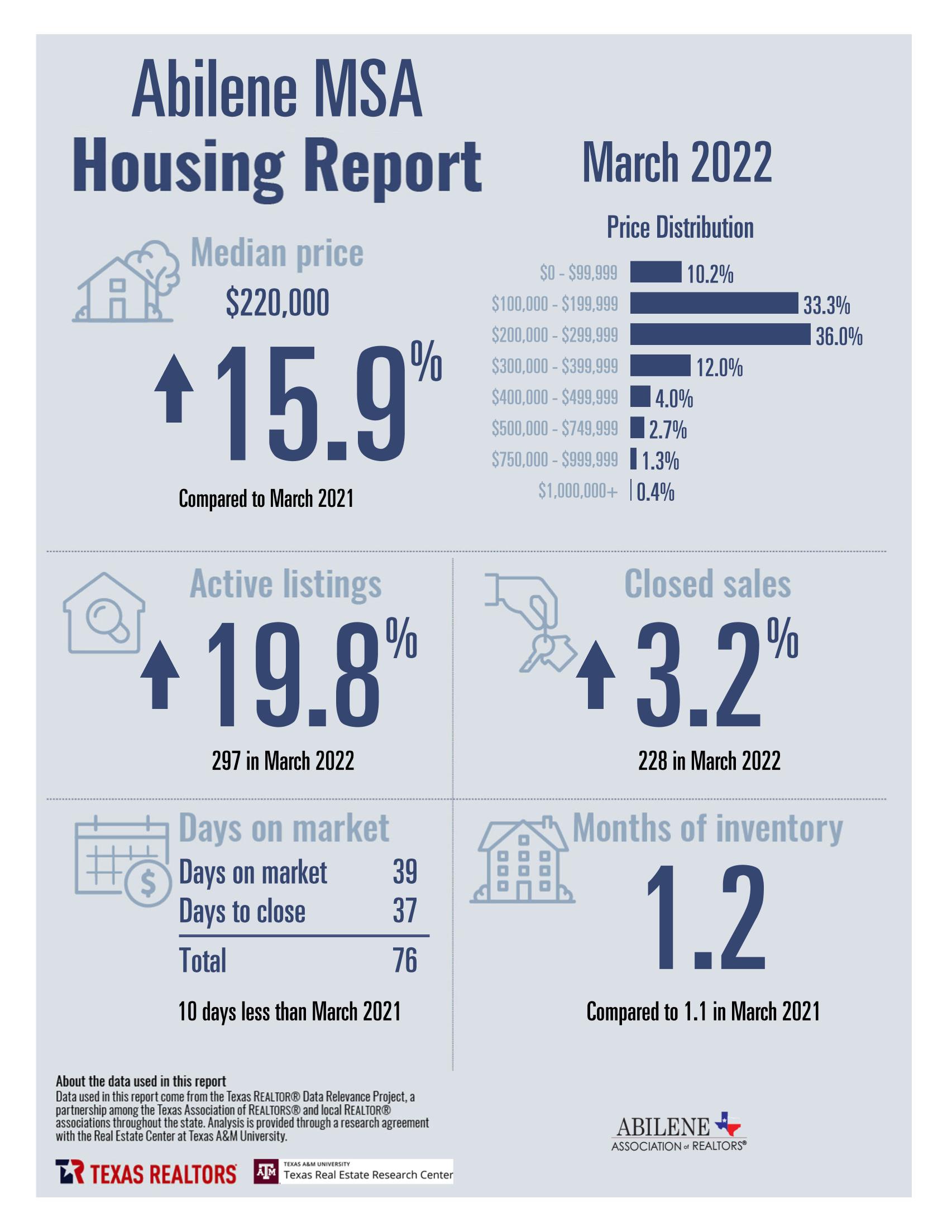 Abilene Housing Insights – March 2022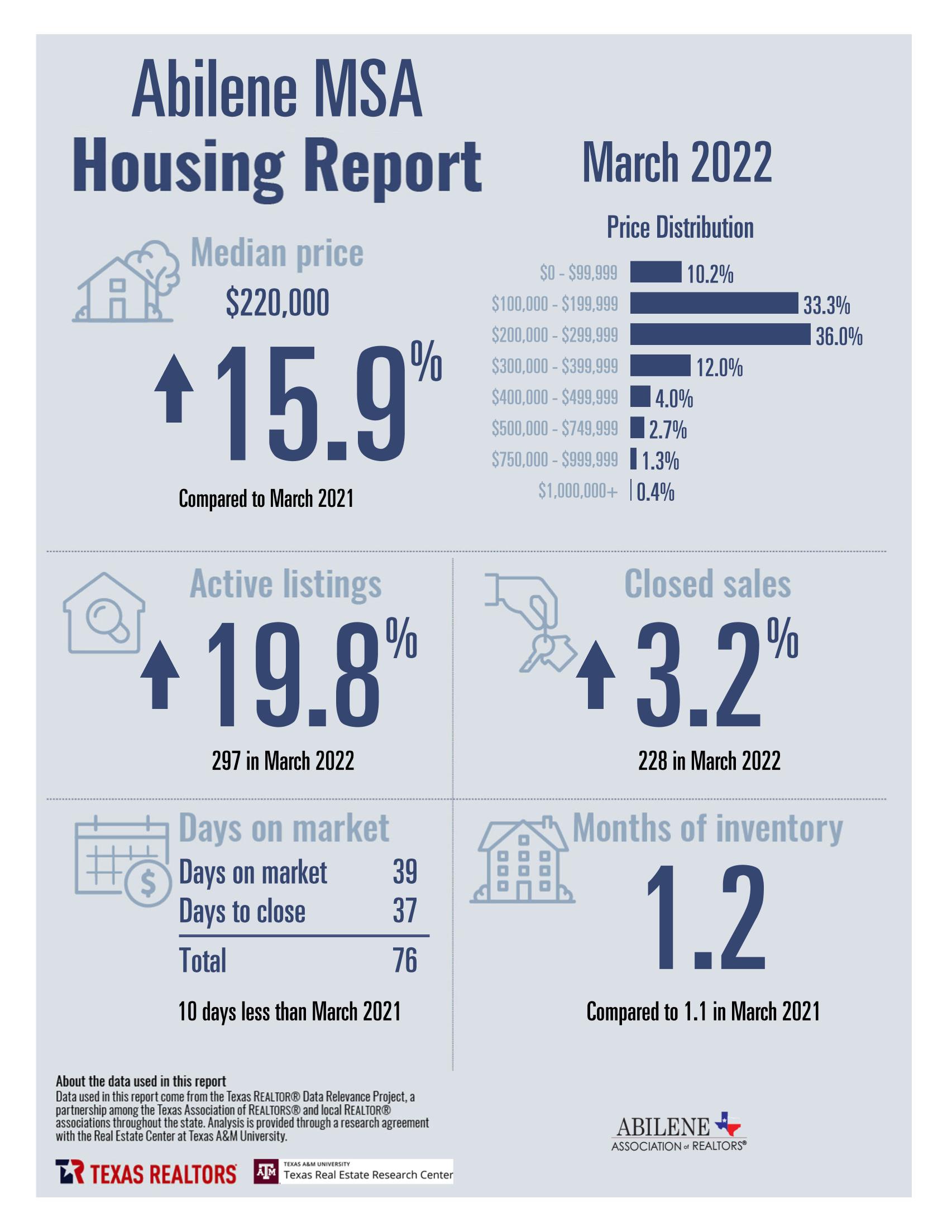 For those that tuned in last month you'll remember we saw what I called an abnormal sales price increase simply due to low sales volume and as a function of the properties closed rather than any actual further increase in property values. You'll see that reflected here with the median sales price dropping back into the ranges we've seen for last 8 months. While prices are up year over year that is because we did not see prices start to strongly increase until April of 2021. While prices are expected to rise through the end of the year it will be at a more typical rate of 4-5% as opposed to the 15-20% increases we saw through 2021.
The other big news impacting the housing market is of course the drastic increase in mortgage interest rates. Rising above 5% for the first time in several years, and that will continue to rise through the end of the year as the Fed takes measures to control inflation. While these are still great interest rates it is still a significant increase of the record low interest rates buyers were getting for Abilene homes for the past two years. The chief economist from NAR has also weighed in on the subject and you can see his quick take below: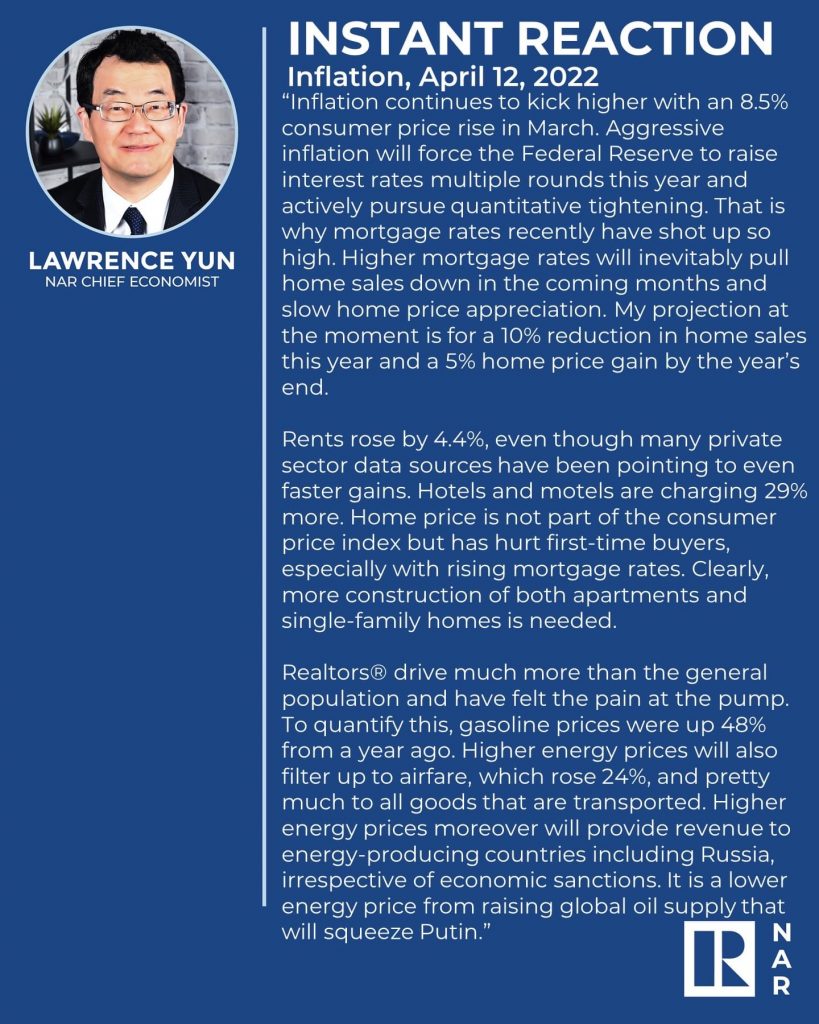 One of the most important factors is that while agreeing with the general price increases that I support in the months to come he also predicts a reduction in overall sales of homes. I believe this will echo what we see for Abilene homes as well. Let's not be confused though. It is 100% still a seller's market and will remain so through the rest of the year. However, the balance is starting to tip and buyers can expect a slightly less frustrating process as we head into the summer. Rising interest rates combined with record high home prices will finally help slow down the unprecedented buyer demand we've seen for the past 12-15 months while buyers were rushing to take advantage of those record low mortgage rates.
The biggest advice I can give buyers is that you can't lowball your offer. You need to come in strong if you want to expect to have your offer accepted. The biggest mistake I see sellers making in the market right now is overvaluing the impact of a sellers market on their home value. Sellers also can not be lazy with making their home show well. If the home doesn't show well, and buyers can't see good pictures of it online, your home will get passed over for those that are more favorable to them. While homes are selling at higher prices than they ever have you can still overprice your property. Buyers have shown a very strong preference towards purchasing homes that are move-in ready, and updated. They are willing to pay 5-15% above the asking price on those updated and ready to move-in homes. That same willingness is largely absent when it comes to non-updated homes and homes that need work.
There is opportunity there for the seller that is willing to do some work, and also for home flippers in general. The home buyer that has the willingness and ability to do some updates to some of the more tired properties will absolutely see the return on their investment in both short and long term scenarios. Buyer burnout is real. Both for REALTORS and the clients looking at homes for sale in Abilene. Be kind to your REALTORS and buyers! Our full-time REALTORS are standing by to show you any homes for sale or commercial properties in Abilene. Contact Us or call the office at (325) 665-5574 if we can guide you to your real estate goals!
I'll see you next month for our next housing update!
-Shay Senter, BHGRE Senter, REALTORS President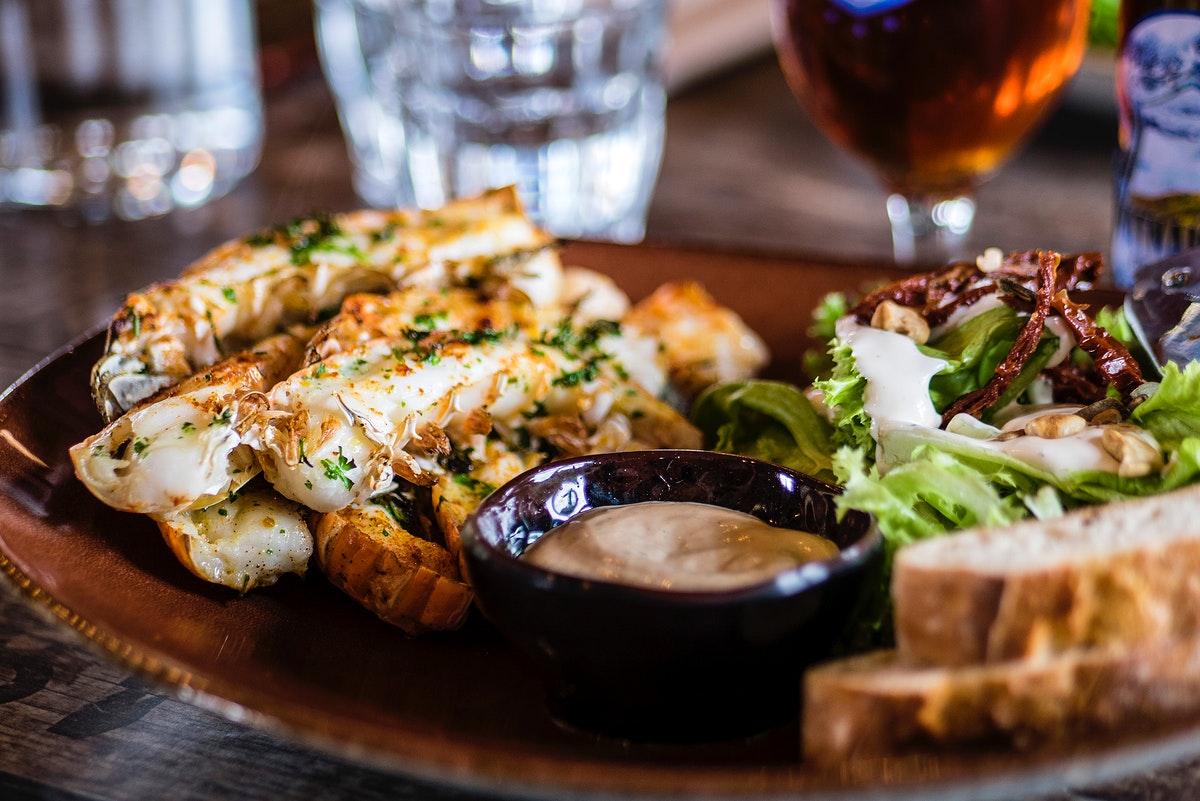 Abilene Favorites – Restaurants
We're kicking off a series of our Abilene favorites here at BHGRE Senter, REALTORS. Today we've got some of our favorite restaurants around town! Coming up with a couple of top choices is no easy task when we have so many great places to eat here in Abilene.
Krua Thai
"Their spring rolls are amazing, and I have too many favorite entrees to list!" –Diane Schmahl
Miguel's
"The jalapeno poppers, jumbo shrimp, and rice are some of my favorites." –Diane Schmahl
"Beautiful location with great food and cocktails." –Pam Yungblut
The Beehive
"The food is always great, the staff are friendly and attentive, and the owner will often check-in personally to make sure your meal was good." –Carol Englerth 
Copper Creek
"Copper Creek is unique to Abilene with an upscale dining experience and regular specials made by their chefs. The owners, managers, and staff are all top notch!" –Sharla Wallace
"We love the food, the people, and the atmosphere." –Pam Yungblut
Potosi Live
"This is an amazing addition to Abilene to kick back while enjoying great food and entertainment. Love all the owners and staff!" –Sharla Wallace
Perini Ranch Steakhouse
"Whether it's a great steak or tasty grilled chicken; Perini's is the place to go. The sides are amazing and I love the Texas atmosphere!" –Kam Zinsser
"Perini's is famous for their steaks, and for good reason!" –Pam Yungblut
Cypress Street Station
"Delicious food, and one of my favorite lunch spots." –Peggy Manning
Little Italy
"Wonderful Italian food! It's quaint, friendly, and a hidden gem in Abilene." –Peggy Manning
The Local
"When it comes to downtown this is one my favorite places for both the food and the atmosphere!" –Pam Yungblut
Jay's BBQ Shack & The Shed Market
"BBQ is tough competition around here, but these two are tied for most delicious offerings here in Abilene. A top tier BBQ experience, with many specials offered regularly. I can't get enough!" –Shay Senter
Galveston Seafood Company
"They bring the coast out here to West Texas, and it's delicious!" –Judith Puryear
Dixie Pig
"Locally owned with so much history in Abilene. It's one of my favorite places for home cooked foods!" –Judith Puryear
Larry's Better Burger
"A local Abilene legend. Make sure you try the steak sandwich." –Judith Puryear
Grain Theory
"They have something for everyone – vegan, carnivores, foodies, and picky-eaters alike! The menu is small, but extremely high quality. Their European-style espresso is the best in town. Their teas, rotating house-brewed beers, local mead, and good wine make it a delightful location for any time of day or event!" –Lydia Bundy
The Gap Cafe
"A great gem in Buffalo Gap! The staff is super friendly with great food for both breakfast and lunch. The baked goods are delicious to eat in or take home." –Richard Barto
Hickory Street Cafe
"It's not just a spot for a ladies lunch, the food is great!" –Patty Knight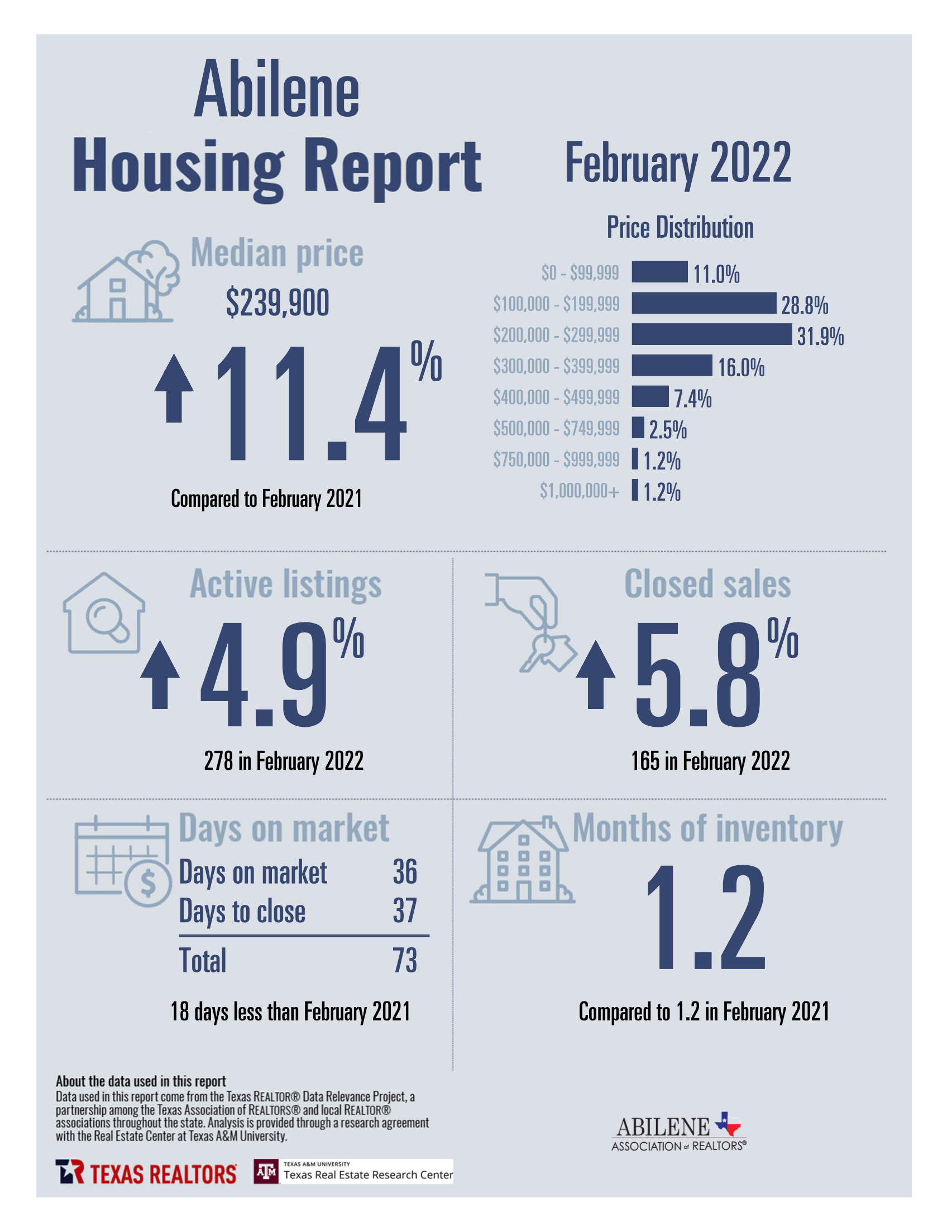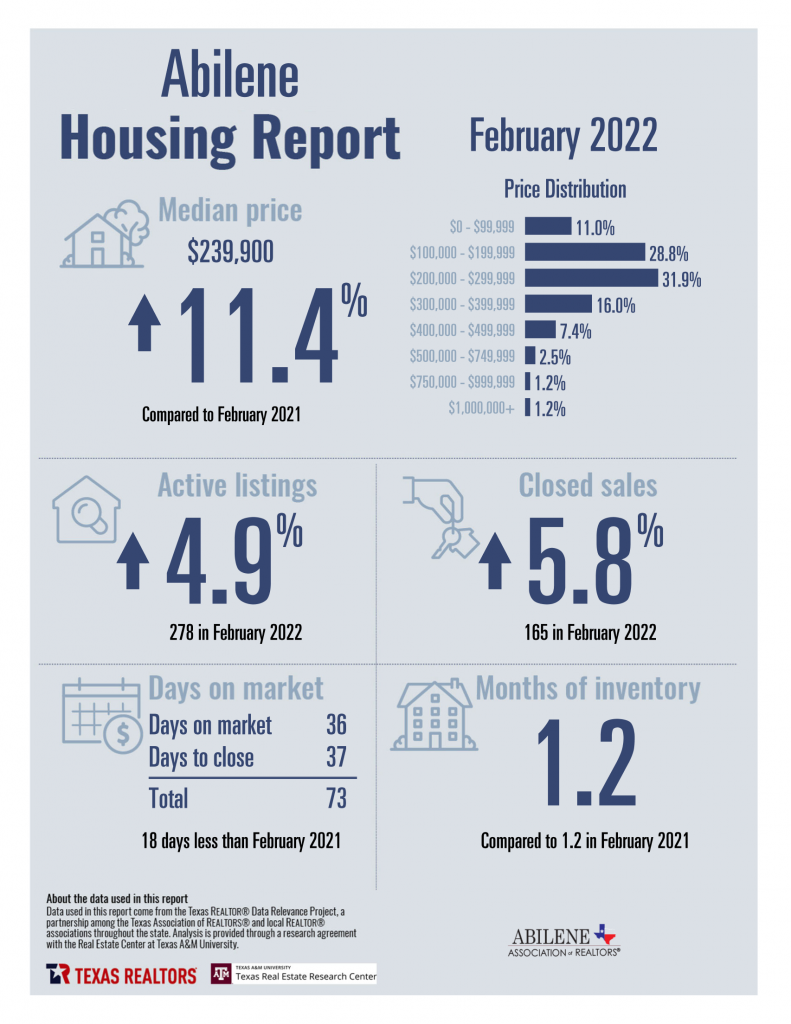 This is an interesting month to look at. First, when you look at that median sales price – wow! There are a few things I want to talk about here.
The total number of closed sales, while higher than last February, is still much lower than what we see in more active months. For example busier months in the spring and summer will often see 240+ closed sales.
While we have a median price that is $25,000 above what has been typical the last three quarters it's important to realize that prices have not seen another big jump.
Inventory of lower priced homes is at very unhealthy levels. Pre-existing, smaller homes have never had less inventory in Abilene than we see now.
This creates the situation above where the only homes to buy are larger and new construction homes at higher price points, but it's not that the prices of individual homes have increased, it's simply a function of the available inventory.
Prices are still at all time highs. Property in Abilene, TX has never been more valuable than it is now. The demand for pre-existing homes in the sub $200,000 price range is very high, and many buyers are being forced to look to the rental market because they can not afford the more expensive inventory that is available. This has been a problem around the country for years now, and the drastic price increases we saw last year have put unprecedented pressure on those trying to buy their first homes. The good news? Abilene is still a bargain when you compare it to averages across the nation. The average price nationally remains about 65% higher than our prices here in Abilene.
Buying demand has been relentless as buyers who can afford to be in the market are working to lock in their interest rates and purchase a home before interest rates continue to rise throughout the rest of 2022. We've already seen interest rates rise through Q1 of 2022, and all indications point to that continuing the rest of the year. Buyers for Abilene homes continue to find themselves competing against multiple offers and having to pay slightly above the listing price to be the winning offer. Thankfully we do not, and have never, seen the craziness in larger markets of buyers putting in offers $70,000 over list price and still not being the winning offer. The last year has been a frustrating, and at times, demoralizing experience for buyers. It has never been more important to have a full-time REALTOR on your side operating in our market on a regular basis to get into homes and to guide you in crafting a winner offer.
For our sellers out there. It's a great time to sell property. Values are at all time highs and many Abilene home owners are sitting on unprecedented amounts of equity in their homes. This is equally applicable to rental properties, and we've seen many property owners cash in on these profits. Call our office for a free consultation on any homes you have an interest in selling to see what kind of profit you could be sitting on! The biggest tip I can give anyone trying to sell a home right now is that you still need to put your best foot forward. Prices have never been higher, and if you want that buyer to pay top dollar for your home it still needs to be well taken care of and in good shape. You can't just throw a property on the market in mediocre condition and expect to get top dollar for it. What you can expect is that doing an upgrade or two and making sure the property is clean and shows well will be worth your investment in the final sales price. We have a program that can provide several thousands of dollars in upfront funding to help you get these improvements done and you simply pay it out of your closing proceeds when we sell your property at a higher price!
A few final snapshots of our Abilene housing market here on March 15, 2022.
There are 158 active listings in Taylor County
There are 58 active listings between $150,000-$300,000
There 216 properties with pending contracts
There are 12 listings over $1,000,000 currently active
Until next time!
Shay Senter – BHGRE Senter, REALTORS President