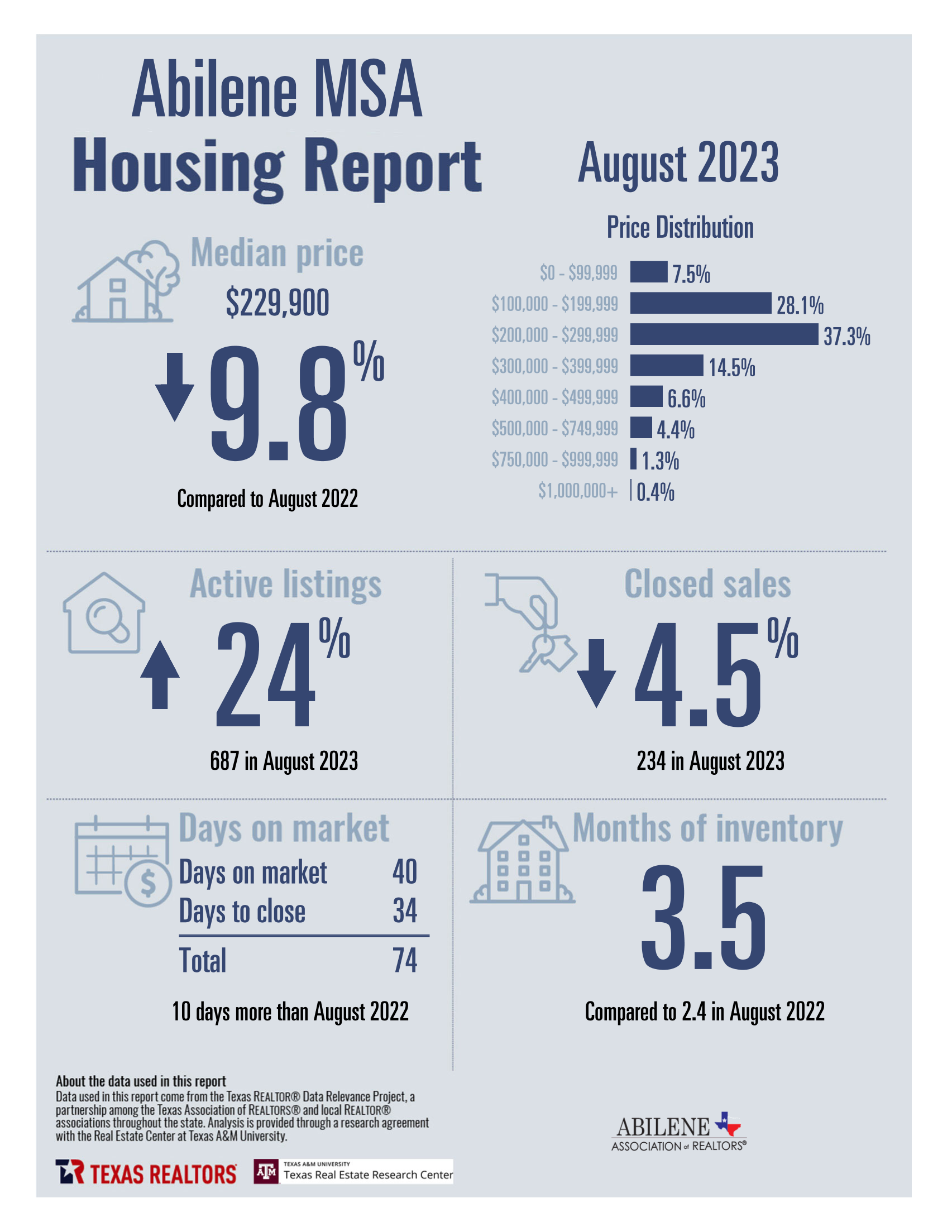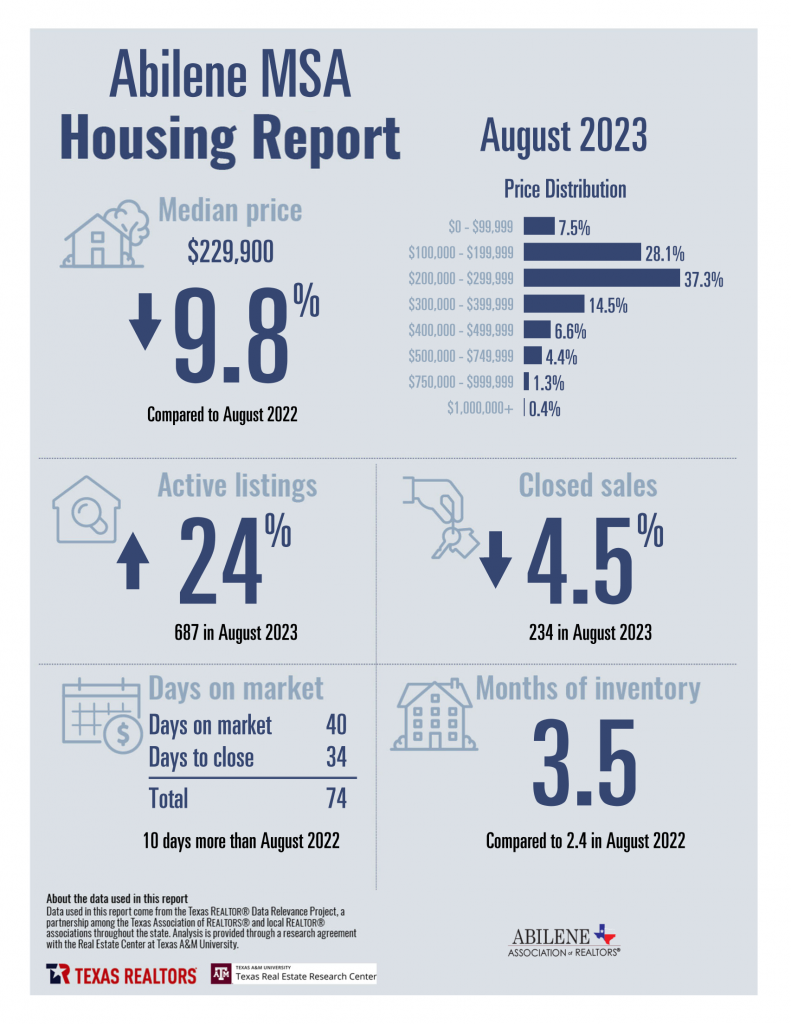 August 2023 Housing Stats for Abilene, TX: Navigating a Volatile Market
In the ever-evolving landscape of real estate, the housing market in Abilene, TX, for August 2023 continues to be a rollercoaster ride. With fluctuating mortgage rates, prospective buyers and sellers are treading carefully. The upcoming federal update holds promise for potential changes in the mortgage rate scenario, but for now, let's delve into the current state of affairs.
Market Dynamics: Buyer's and Seller's Market
One of the defining characteristics of this market is its dual nature – it's both a buyer's and a seller's market. The division primarily hinges on price ranges. Homes priced between $150,000 and $275,000 tend to lean more towards a seller's market. In contrast, properties above the $300,000 mark have experienced a significant slowdown, creating favorable conditions for buyers.
The $200,000-$300,000 Sweet Spot
What's particularly intriguing this month is the surge in home sales falling within the $200,000-$300,000 price range. August 2023 has tied with August of the previous year for the highest percentage of homes sold in this bracket. It suggests that buyers are targeting this sweet spot where they can find good value for their investment.
Opportunities for All
This dynamic market presents opportunities for both buyers and sellers. If you're a buyer with the financial means to navigate this landscape, there are various properties available that might pique your interest. On the flip side, sellers can find their niche in the market by tapping into the right price range and strategic marketing.
Affordability Challenges
However, it's essential to address the elephant in the room – affordability. Many potential homebuyers are grappling with the stark reality of being priced out of the market or facing qualification challenges due to the mounting costs associated with homeownership. Rising mortgage rates, insurance premiums, property taxes, and the general cost of living have made the dream of homeownership a distant one for some.
A Glimmer of Hope: Stable Rental Rates
Amidst the affordability woes, there's a slight silver lining. Rental rates have plateaued, offering some respite to those who might not be ready to take the homeownership plunge. This stabilization in rental costs could also have a positive impact on overall inflation in the region.
The Federal Decision Awaits
As the market continues to be in flux, all eyes are on the forthcoming federal decision, expected later this month. It's a wildcard that could potentially reshape the real estate landscape in Abilene. Whether it brings relief or more uncertainty remains to be seen.
Navigate the Market with Our REALTORS
In these turbulent times, navigating the real estate market can be a daunting task. However, our dedicated team of REALTORS is here to guide you through every twist and turn. If you're wondering about the opportunities that await you in this market or simply seeking advice, don't hesitate to give us a call. Let's chat and explore the possibilities together.
Comparing Pre-Owned Homes vs. New Construction Sales
For a more in-depth analysis of the housing market, we've prepared a detailed comparison of pre-owned homes versus new construction sales. This data can provide valuable insights into the nuances of the Abilene housing landscape, helping you make informed decisions in this complex market.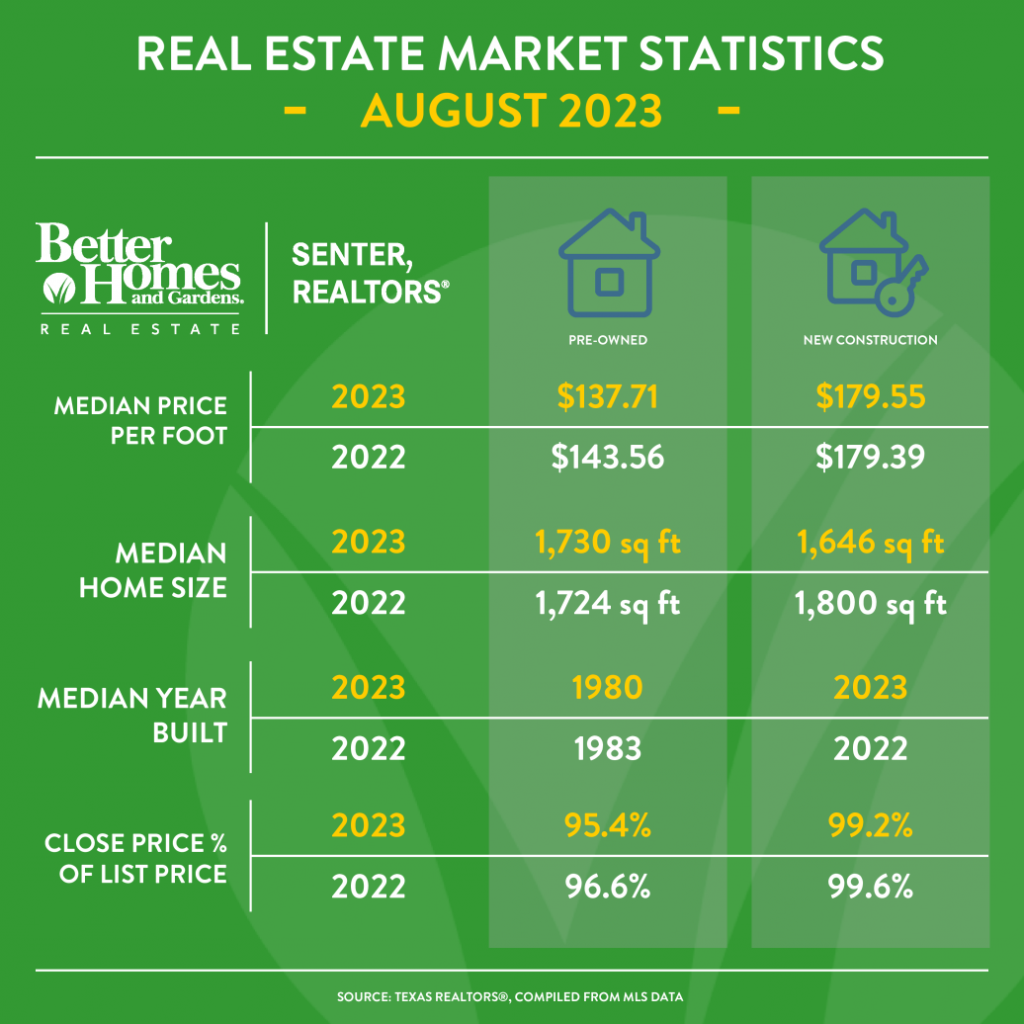 In the heart of Abilene, there's a remarkable network of non-profit organizations that dedicate their time, resources, and unwavering commitment to improving the lives of our residents. While there are countless worthy causes in our community, we wanted to shine a spotlight on some of the favorites among our BHGRE Senter team. These organizations tackle critical issues, from affordable housing to childcare, and from education to supporting our veterans and first responders. It's through the remarkable work of these non-profits, in collaboration with the Community Foundation of Abilene, that our city continues to thrive.
Shay Senter – Habitat for Humanity:
Mission: Building Affordable Homes, Building Hope

For Shay Senter, the vision that "everyone deserves a decent place to live" isn't just a motto; it's a guiding principle. Shay is passionate about addressing the pressing issue of housing affordability, a challenge that's more significant than ever. Habitat for Humanity plays a pivotal role by providing affordable housing options for those who qualify, helping families build a brighter future, one brick at a time.

Pam Yungblut – The Alliance For Women And Children:
Mission: Empowering Women and Nurturing Futures

Pam recognizes the crucial role The Alliance For Women And Children plays in our town. By keeping kids engaged and off the streets during their critical junior high and high school years, this non-profit is making a difference. Moreover, it offers invaluable resources to help with homework and further education. For many mothers, childcare can be a challenge, and The Alliance steps in to provide vital support. Without them, the path for these kids might be fraught with dangers, from drugs to risky behavior.

Judith Puryear – West Texas Rehab and West Texas Rehab Hospice:
Mission: Delivering Exceptional Care and Support

Judith applauds the outstanding services offered by West Texas Rehab, touching lives across West Texas. The addition of hospice care makes their mission even more critical. Providing specialized and compassionate care to those nearing the end of life takes a special team of individuals, and West Texas Rehab does this with the utmost care, offering peace of mind to families during challenging times.

Kam Zinsser – Day Nursery of Abilene and Love and Care Ministries:
Missions: Nurturing Our Youngest Citizens and Serving the Homeless

Kam highlights the importance of Day Nursery of Abilene, which offers affordable quality childcare for all children. This organization not only ensures a safe environment but also promotes the physical and intellectual development of our children.

Love and Care Ministries, on the other hand, focuses on serving the homeless and impoverished, providing them with clothing, food, and a place to seek solace and spirituality.

Diane Schmahl – The Abilene Community Band:
Mission: Enriching Lives Through Music

Diane shares her love for The Abilene Community Band, an organization that serves a vital purpose in our city. It offers individuals with a passion for music a chance to perform with a group of like-minded individuals, forming a close-knit musical family. The band represents Abilene with pride and performs at various events throughout the year, bringing joy to our community.

Peggy Manning – Non-Profits Benefiting Children or the Elderly:
Mission: Brightening Lives, One Generation at a Time

Peggy Manning appreciates the many non-profits in our community dedicated to improving the lives of children and the elderly. While she couldn't pick just one, her recognition underscores the collective effort to create a better future for our youth and provide support and care for our seniors.

Leonard Davis – Non-Profits Supporting First Responders and Veterans:
Mission: Honoring Those Who Serve and Protect

Leonard recognizes the essential work carried out by non-profits supporting our first responders and veterans. These organizations stand as a pillar of strength for those who have dedicated their lives to our safety and freedom. Their work is vital, and their impact immeasurable.

Patty Knight – Hendrick Home for Children and West Texas Rehabilitation Center:
Missions: Nurturing Children and Providing Exceptional Rehabilitation Services

Patty Knight extends her support to Hendrick Home for Children, an organization dedicated to providing a stable and nurturing environment for children in need. Additionally, she acknowledges the vital role played by the West Texas Rehabilitation Center in delivering exceptional rehabilitation services across our region.

Richard Barto – TFI (The Family Initiative):
Mission: Empowering Children and Families

Richard Barto's heart lies with TFI, a prominent child welfare agency that stands at the forefront of providing experience, compassion, and quality services. At its core, TFI is dedicated to what's best for children and families, and it's this commitment that sets them apart. TFI constantly strives to create new resources for foster parents and innovates solutions to meet the ever-evolving needs of families and children. Their work empowers and transforms lives, making a significant impact on our community.
Abilene's non-profit organizations are the unsung heroes of our community, addressing critical issues, supporting vulnerable populations, and making our city a better place for everyone. The BHGRE Senter team is proud to be part of a community that cares, and we're always here to support and champion these incredible causes. Whether it's affordable housing, education, childcare, or support for our veterans, there's a non-profit making a meaningful difference in Abilene. If you're inspired to get involved or contribute, reach out to these organizations or the Community Foundation of Abilene, and together, we can continue to create positive change in our community.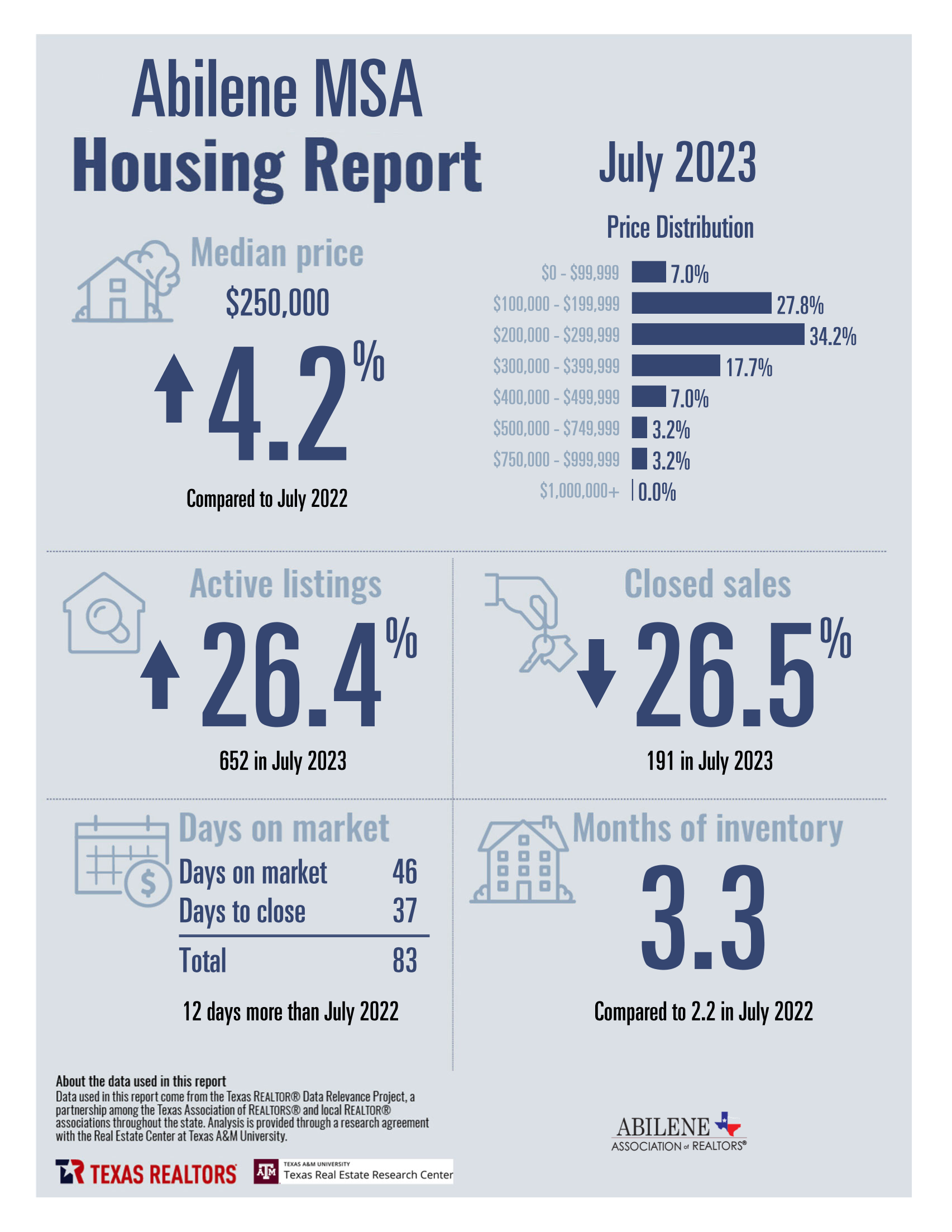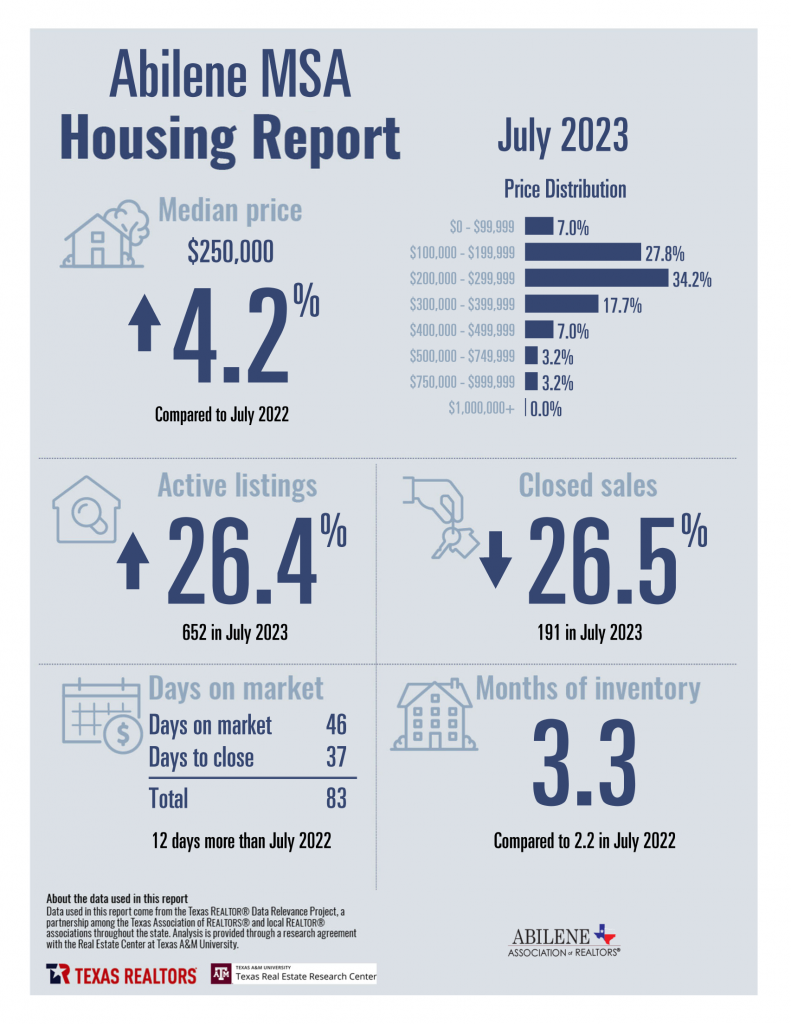 July 2023 Housing Insights: Navigating a Shifting Market
As we delve into the midyear point of 2023, the housing market continues to be a realm of dynamic shifts and evolving trends. Let's take a closer look at the latest insights that define the current landscape.
Interest Rates and Market Expectations
The anticipation of a potential dip in mortgage interest rates has remained on the minds of many. Unfortunately, this optimism has yet to materialize, as interest rates have maintained their position. However, market analysts project a gradual decline in rates as we approach the end of the year. If you're considering a home purchase or refinancing, keeping a close watch on the weekly updates, particularly those released on Thursdays, could prove beneficial in your decision-making process.
Buyer Demand and Closed Sales
The impact of elevated interest rates has had a discernible effect on buyer demand. A notable drop in closed sales compared to the same period last year underscores the role of interest rates in shaping consumer behavior. This shift, while dampening demand across the board, has paved the way for an interesting opportunity within specific price ranges.
Limited Opportunity for more Affordable Homes
Despite a seemingly healthy inventory exceeding 600 homes, a more thorough examination exposes a nuanced reality: only about 150 of these homes are positioned within the $200,000-300,000 price bracket. Diving further into this segment reveals a noteworthy observation, with only half of these homes nestled within the $200,000-250,000 range. Consequently, the options available to buyers in this price range remain somewhat restricted. As the most active price range, buyers should anticipate limited concessions and brisk selling times, underscoring the urgency of informed and swift decision-making.
Expanding Options in the $300,000-500,000 Range
For those exploring homes in slightly higher price ranges, the current market dynamic offers unique possibilities. As we extend our gaze to the $300,000-500,000 price bracket, the market scene takes a different turn. Here, a robust inventory of over 200 homes awaits potential buyers. This abundance presents a favorable situation for buyers, with room for negotiation and potential seller concessions. It's an encouraging prospect for those eyeing properties in this range.
Financial Considerations: Taxes and Insurance
A notable challenge for many prospective buyers is the upward trajectory of both property taxes and homeowners insurance. While the recent homestead tax exemption limits endorsed by the Texas Legislature do offer some relief, numerous homeowners are finding themselves faced with increased tax obligations and higher annual insurance premiums. This combination of factors, along with prevailing high interest rates, has introduced certain complexities in qualifying for home mortgage loans.
Trusting Experience in a Dynamic Market
As the real estate landscape continues to evolve, having a seasoned guide by your side becomes increasingly valuable. Our team of dedicated agents brings decades of experience to the table, empowering you to navigate the shifting currents of the market with confidence. If you're ready to turn your real estate goals into reality, connect with your preferred Roadrunner agent to embark on this exciting journey. Your dreams, backed by our expertise, are bound to find the perfect home.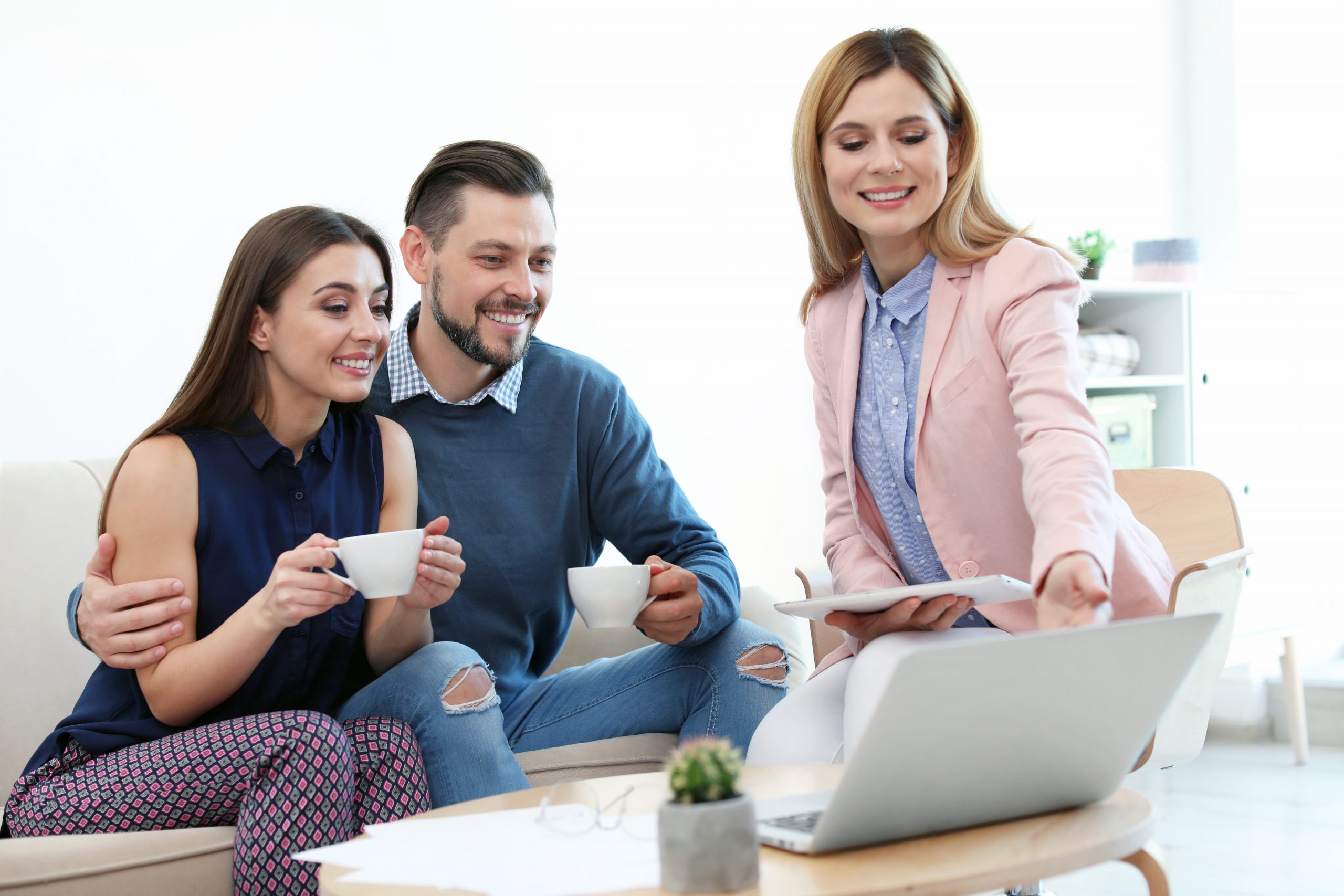 When it comes to selling your property, you have various options and potential buyers to consider. In this blog, we will discuss the rules and benefits of selling your home to a licensed REALTOR, ensuring you make an informed decision during the process.
Know the Difference Between Licensed and Unlicensed: It is essential to understand that the rules we discuss here apply only to licensed real estate agents. Some buyers may present themselves as real estate investors but may not be licensed. Working with a licensed REALTOR provides you with added protection and a fiduciary duty to act in your best interest.
The Importance of Disclosures: When selling your property to a REALTOR, we are required to provide you with detailed information. This is particularly relevant in scenarios like distressed properties and the "flip" market. We must disclose the property's market value in its current condition and the potential value after repairs. Additionally, we must reveal our estimated costs and profit goals for the purchase.
Informed Decision-Making: As REALTORS, we have access to comprehensive information and market insights to help you make an informed decision. Selling your property below market value for a flip can be a viable strategy, but it is crucial to have all relevant information to weigh your options effectively.
Accountability and Recourse: REALTORS are governed by the Texas Real Estate Commission, which ensures that we adhere to strict standards and regulations. This provides you with recourse in case of any misrepresentation or misleading information. In contrast, private party transactions may offer limited options for recourse.
Our commitment as REALTORS is to serve the public and provide valuable information to help you make well-informed decisions. Whether you are considering selling your property under any circumstances, don't hesitate to reach out to us. Our expertise and dedication are here to assist you throughout the process, ensuring confidence in reaching your decision.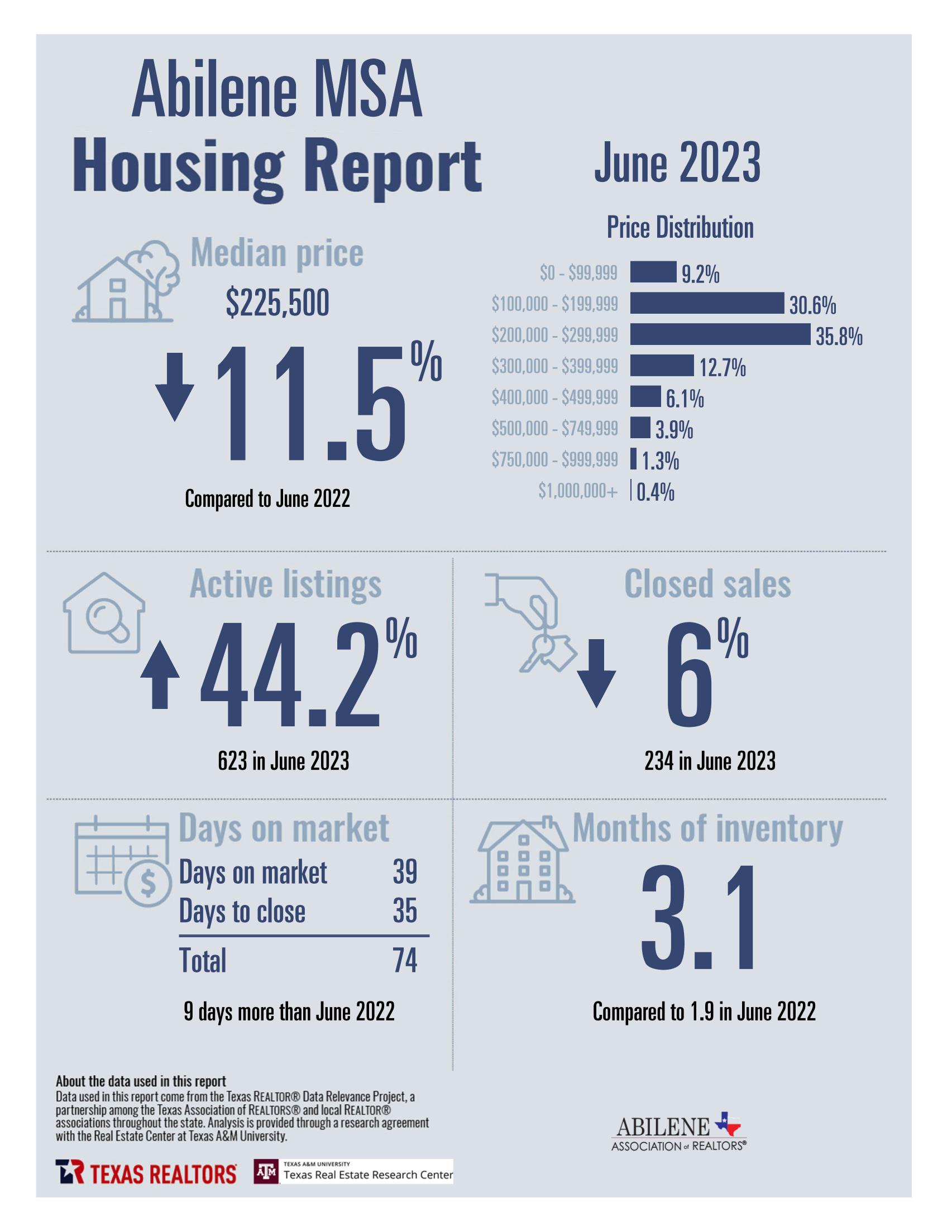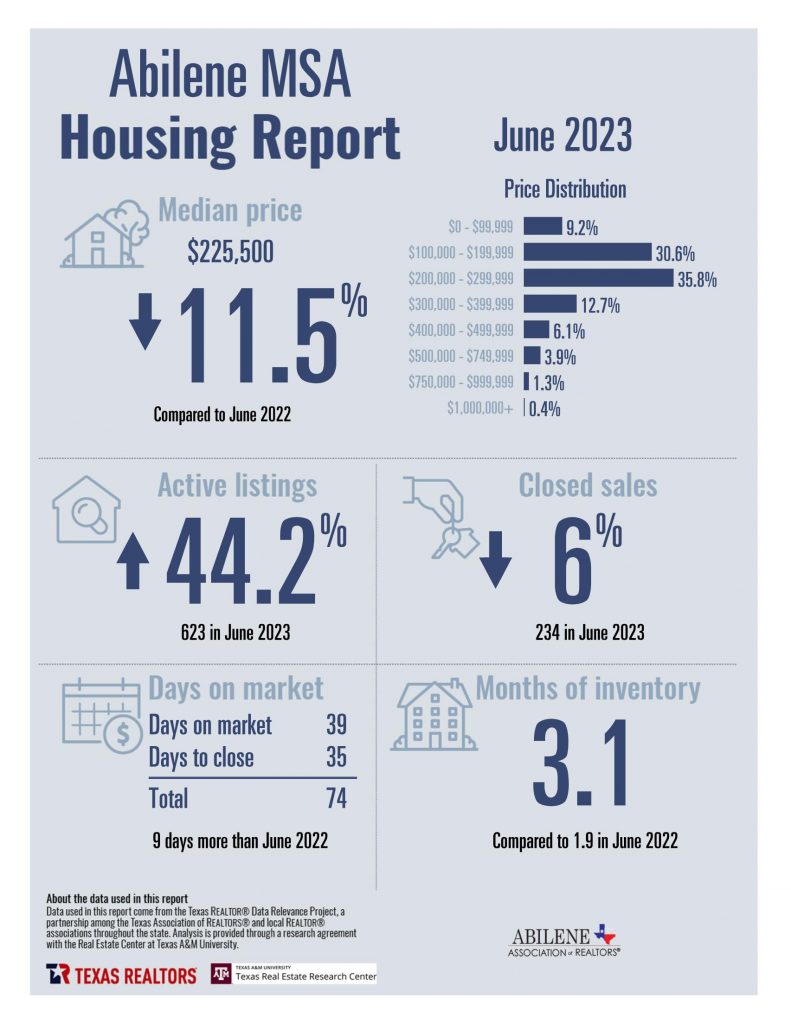 Market Overview: Embracing the New Normal
As we move through June, the real estate market is showing signs of returning to a pre-pandemic state. A critical milestone has been reached with over 3 months of housing inventory available for sale, marking the first time since 2019. While we must adjust to the new pricing paradigm, the market remains mostly healthy, with activity levels in balance.
Median sales prices have dipped by 8-10% from 2022, while inventory has surged by over 60% in the first half of 2023. As we navigate this changing landscape, we observe a balanced market, with certain segments favoring buyers and others favoring sellers. Demand for homes under $250,000 is high, but supply remains insufficient. Buyers in this range should anticipate paying top dollar without much seller concession.
For homes above the $300,000 threshold, seller concessions and small negotiations off list price become more common. The market shifts quickly, and this is where your REALTOR shines. Engage in open discussions, plan strategically, and make necessary adjustments to ensure a successful sale.
Interest Rates & Affordability
Interest rates have been a critical factor influencing buyer demand, and while they are expected to retreat by the year-end, they have remained high in June. This has impacted affordability, leading some buyers to reassess their options. However, for those considering a slightly higher-priced property, now is the time to seize the opportunity. Take advantage of current concessions and look into future refinancing options.
Though prices have experienced a slight pullback this year, additional decreases are not anticipated. On the contrary, prices are projected to continue rising, especially once interest rates decline. As we adapt to this evolving market, it's essential to stay informed and work closely with your real estate professional for a successful and rewarding experience.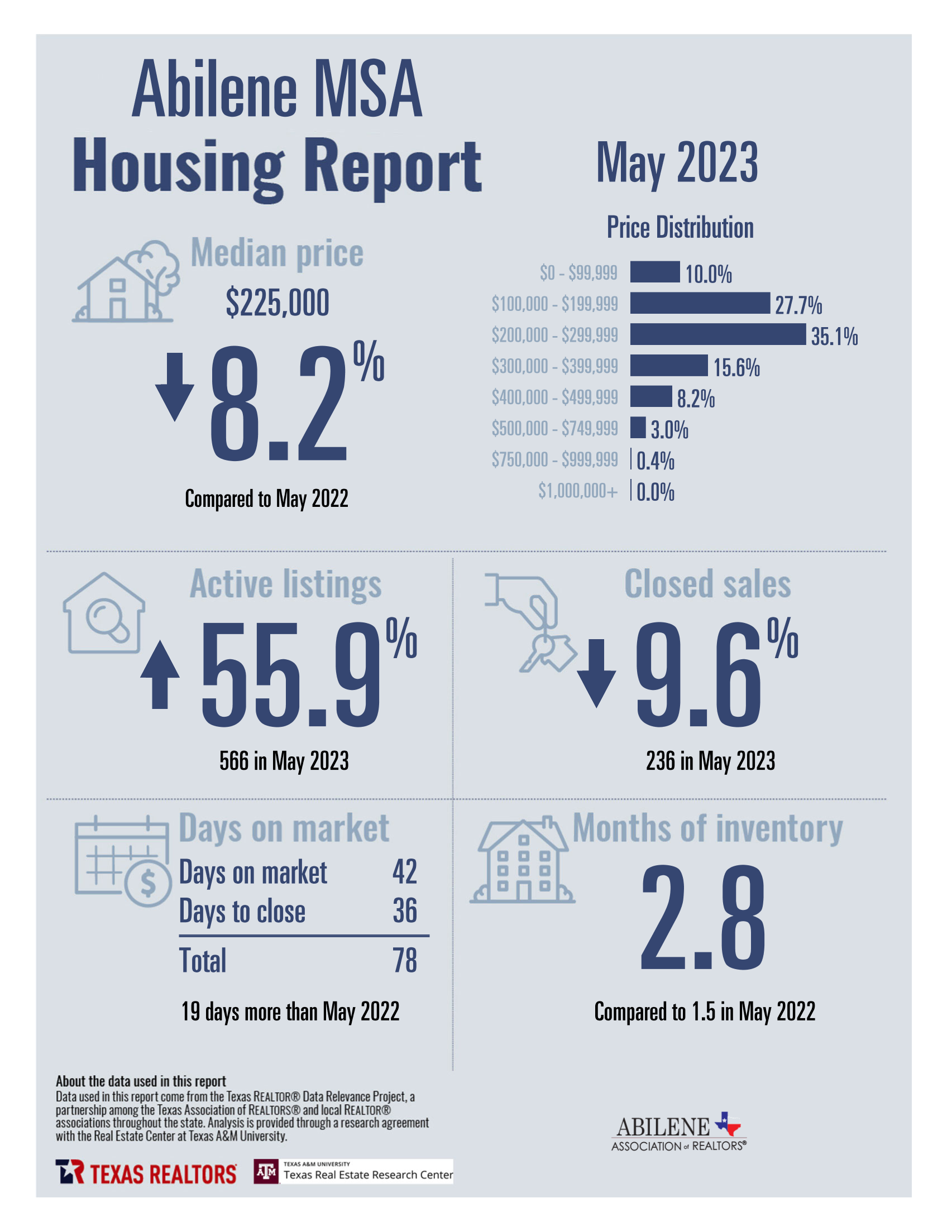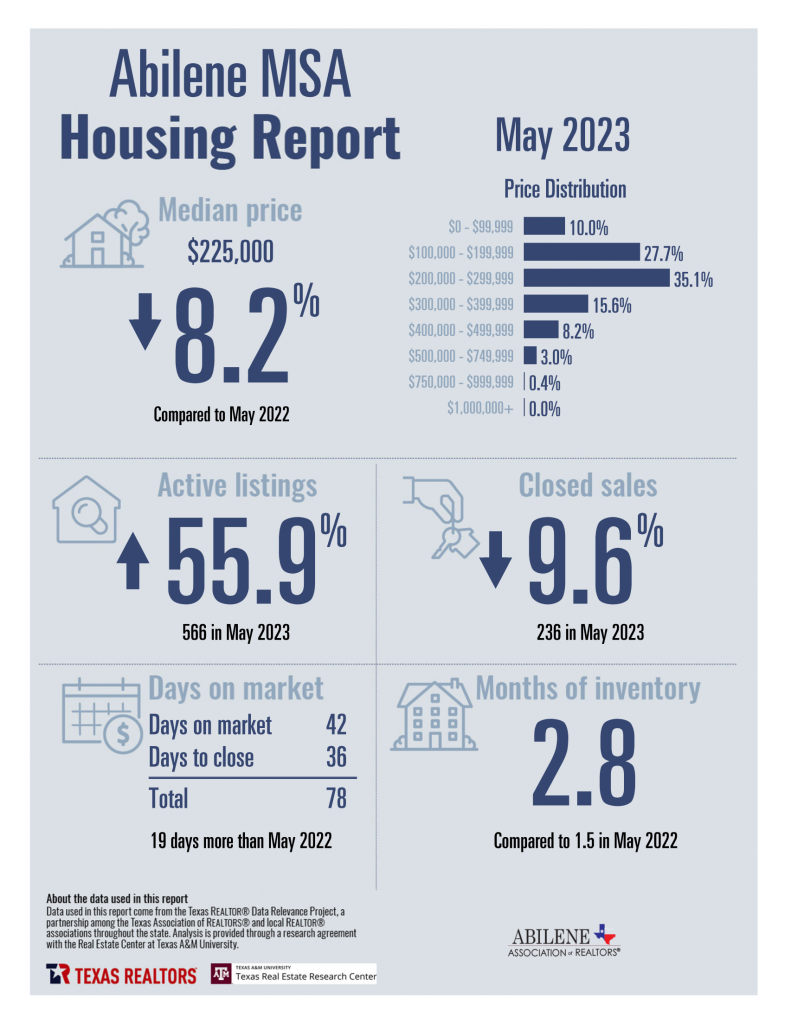 Welcome to Abilene Housing Insights, your source for the latest updates on the local real estate market. In this edition, we'll dive into the current trends and challenges that homebuyers are facing in May 2023. Stay informed and gain valuable insights to make informed decisions for your real estate endeavors.
Market Update:
The Abilene housing market is steadily returning to a pre-pandemic normal.
Recent interest rate increases have had an impact on buyer demand.
Limited inventory remains a challenge, particularly in high demand price ranges.
The Federal Reserve's decision to keep rates unchanged brings positive news of potentially lower interest rates throughout the year.
See NAR Economist latest reaction below!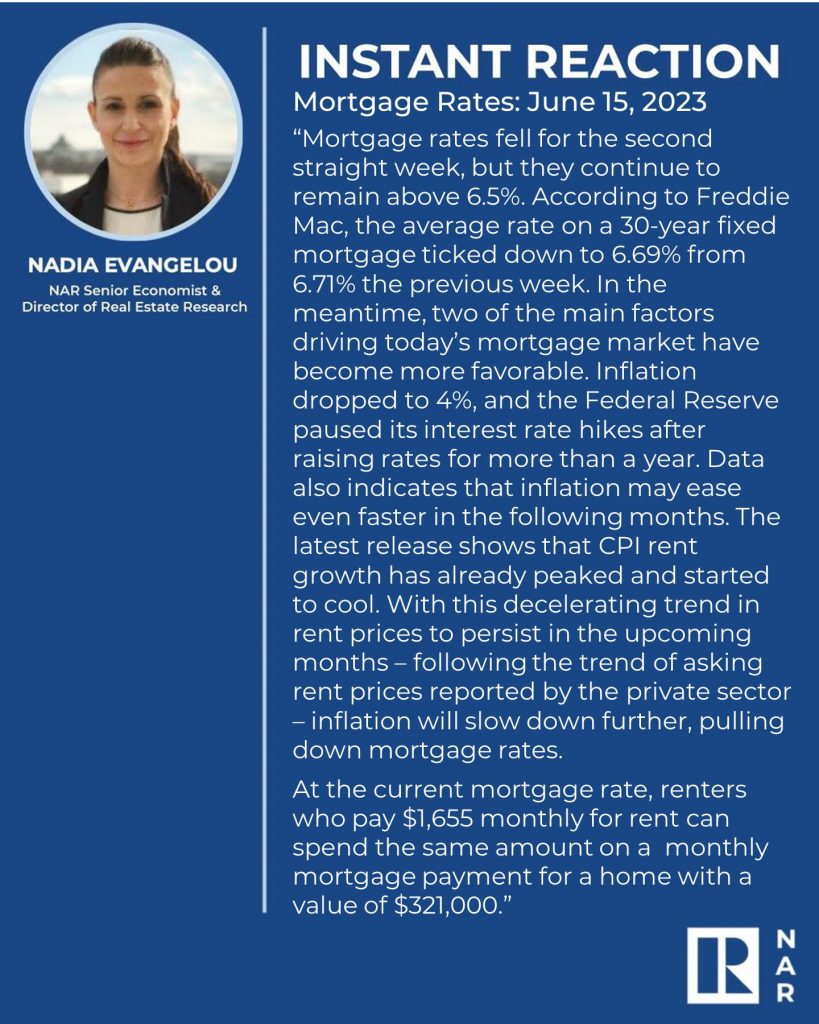 Challenges for Buyers:
Qualifying for a mortgage can be exceptionally difficult in the current market.
Rising costs of living have led to increased debt burdens for homebuyers.
Taxes and insurance costs have also contributed to higher monthly payments.
While certain segments of the market have experienced slight price pullbacks, the overall price increase over the past two years has added to the challenges faced by buyers.
Mortgage approvals falling through have become a significant cause of deal cancellations.
Why Choose Us:
Navigating the rapidly changing real estate market requires the guidance of an expert. At BHGRE Senter, REALTORS, our team consists of full-time professionals with decades of experience. We are committed to providing personalized service and ensuring your real estate goals are achieved. Let us alleviate your worries and handle the complexities of the market. Contact us today to get started on your journey towards success.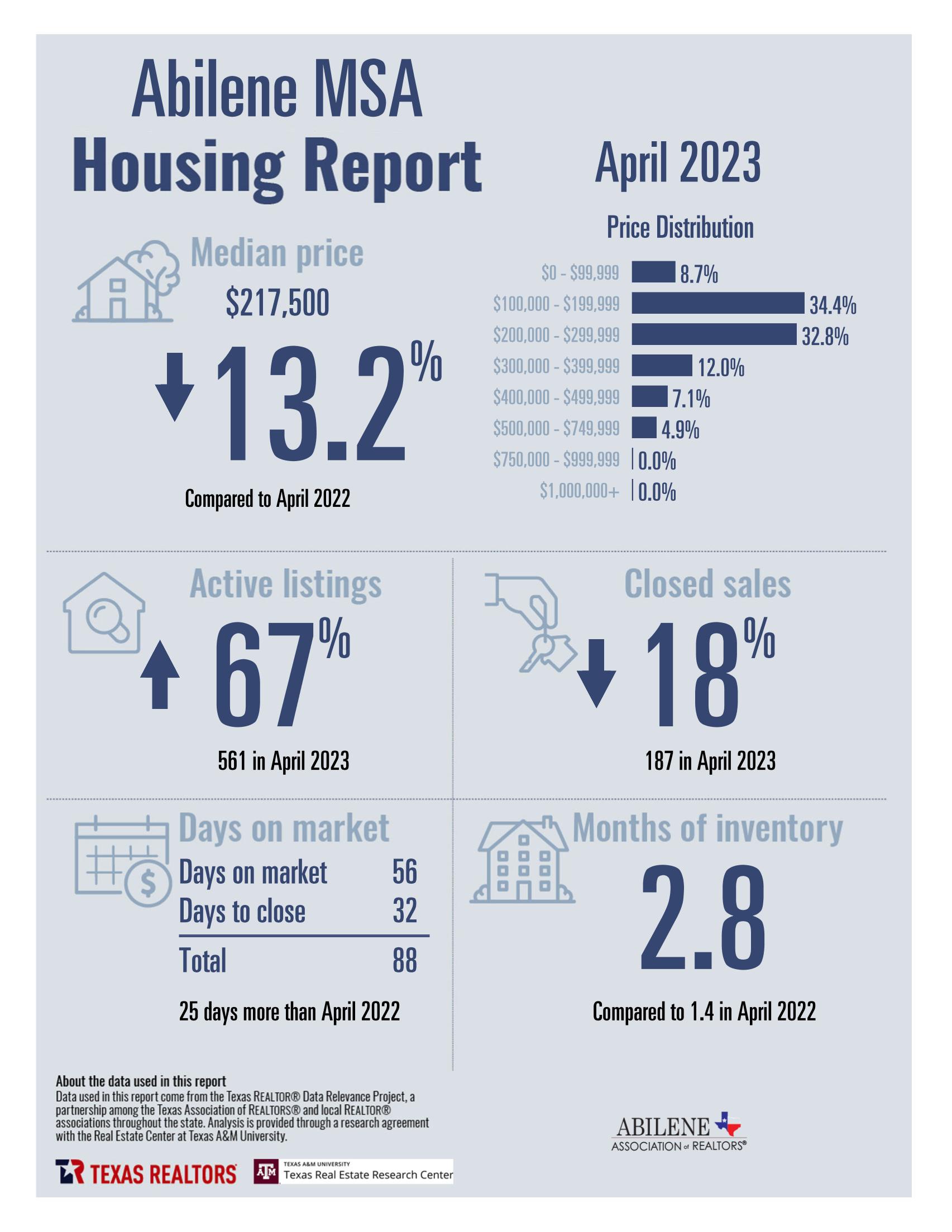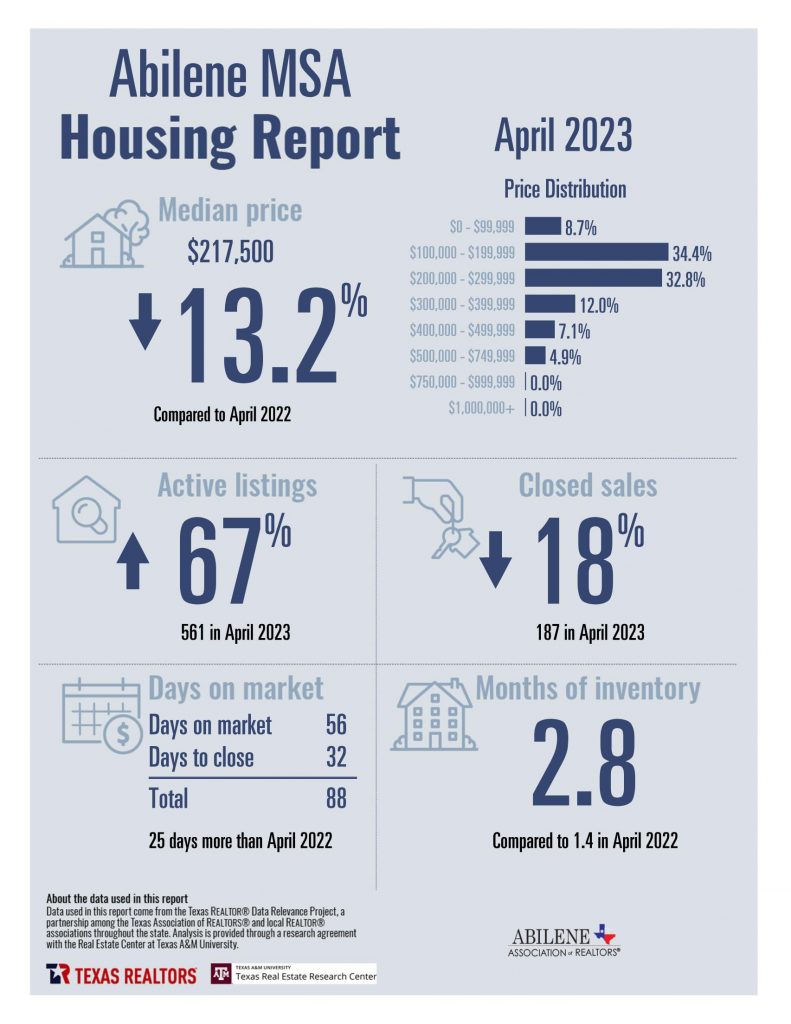 As the housing market in Abilene experiences notable shifts, it's crucial to stay informed and adapt to the evolving conditions. In this blog, we'll discuss the changing market trends and provide valuable guidance for both sellers and buyers.
Market Analysis:
1. Increased listing inventory: We've observed a substantial rise in available listings, indicating a more competitive market environment.
2. Slight pullback in sales prices: While prices have experienced a minor adjustment, it's important to note that certain price ranges continue to demonstrate resilience.
3. Impact of interest rates and banking turmoil: Buyer activity may have been tempered by fluctuations in interest rates and banking uncertainties.
Seller Recommendations:
1. Align expectations with market conditions: If your home falls outside the updated and well-maintained criteria within the desirable price range, it's time to reassess pricing and be realistic about your selling prospects.
2. Prioritize curb appeal and updates: Enhancing your home's curb appeal and making necessary updates are key factors in attracting buyers in the current market. Work with your REALTOR to identify areas for improvement.
3. Price competitively: Setting the right price based on current market dynamics is crucial for attracting potential buyers and expediting the selling process.
Buyer Guidance:
1. Interest rate outlook: It is anticipated that interest rates will remain around 6% or potentially lower by year-end. However, it's essential not to rely on substantial rate changes and base your financial planning accordingly.
2. Local lender recommendation: Work closely with a local lender recommended by your REALTOR to explore the diverse loan programs available. Establishing a strong relationship with a trusted lender can enhance your chances of securing favorable financing terms.
3. Property qualification and pre-approval: Avoid potential financing obstacles by obtaining a pre-qualified letter from a reputable local lender. Online pre-qualification may overlook critical information, whereas a thorough assessment from a trusted lender can strengthen your offer.
Conclusion:
Navigating the changing housing market requires adaptation and informed decision-making. By aligning expectations, enhancing your property's appeal, and leveraging the expertise of your REALTOR and local lender, you can position yourself for success in this evolving market. Stay proactive, flexible, and responsive to emerging trends and opportunities. Contact us to get started!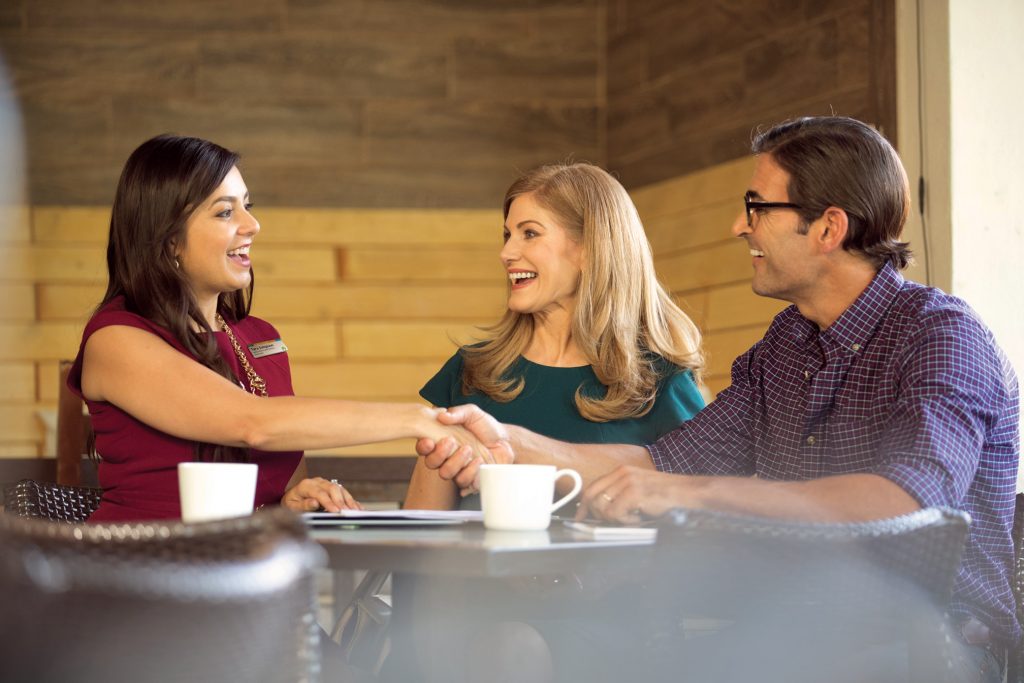 Buying a home can be a stressful process, especially when it comes to financing. Many people turn to big banks and online lenders for their mortgage needs, but there are significant benefits to working with a local lender. In this blog post, we will discuss the importance of working with a local lender and the benefits it can bring to your real estate transaction.
BENEFITS
Personalized Service – Local lenders offer personalized service that larger institutions simply cannot match. A local lender is more likely to take the time to get to know you and your unique financial situation. They can provide customized solutions and tailor their services to your needs.
Local Market Knowledge – Local lenders are familiar with the local real estate market and can provide insight into the unique conditions of your area. They understand the local market trends and can help you navigate the process more efficiently. They can also advise you on the best loan programs and rates available in your area.
Accessibility – A local lender is more accessible than a large institution. You can often meet with them in person or over the phone, and they are more likely to be available during off-hours. They can also answer your questions quickly and provide you with prompt updates on your loan application.
Faster Closing Times – Working with a local lender can lead to a faster closing time. Local lenders have more control over the loan approval process, and they can work quickly to get your loan approved and closed. They also have a better understanding of the local real estate market, which can help them to avoid delays and quickly resolve any issues that arise.
Community Involvement – Local lenders are invested in the community they serve. They are more likely to support local businesses and charities, and they understand the importance of a healthy local economy. When you work with a local lender, you are supporting your community and helping to strengthen the local economy.
THE REALTOR VIEW
Use Our Resources – One of the main benefits of hiring a REALTOR in the first place is to utilize our connections for a smoother transaction. The lender-REALTOR relationship is a key part of that!
Transaction Failures – When a deal does fall through because of a lender a majority of the time it is an out of town lender. It's not uncommon for this to occur outside of protected windows for buyers and late into the process. This can cost you several thousand dollars in forfeited earnest money, inspections, appraisals, and other costs.
Review Your Quote – There is a lot of fine print in lending. We find that more often than not the deal you think you're getting online isn't quite as good as it may initially appear. Take that quote to one of our local lending partners and have them review it with you so you can be sure you are making the correctly informed decision.
In conclusion, working with a local lender can bring significant benefits to your real estate transaction. From personalized service to faster closing times, local lenders offer a level of expertise and accessibility that larger institutions simply cannot match. If you are in the market for a mortgage, consider working with a local lender to help you navigate the process with ease and confidence.

Abilene Housing Market Update: What You Need to Know
If you're thinking about buying or selling a home in Abilene, it's important to stay up to date on the latest housing market trends. Here's what you need to know:
Prices and Purchasing Power
Thanks to lower mortgage rates, buyers in Abilene have more purchasing power than they did at the beginning of the year. This has helped drive the median sales price back to levels we saw at the end of 2022. However, prices are expected to remain relatively flat throughout 2023.
Days on Market
As the market returns to a balanced state, we're seeing an increase in the number of days homes are on the market. If you're a seller, it's important to make your home as appealing as possible, both inside and out. This can include cleaning up the yard, staging the inside of your home, or doing a few updates before listing.
Mortgage Rates
Good inflation news has helped mortgage rates pull back this month. While there may be some small fluctuations in rates, they're expected to remain relatively stable throughout the second quarter. By the end of the year, mortgage rates could drop below 6%.
Spring Selling Season
The spring selling season is in full swing in Abilene, and demand from buyers is high. While the number of homes on the market has increased, so has buyer demand, meaning that conditions are expected to remain relatively unchanged. If you're thinking about buying or selling, now is the time to act!
Why Choose BHGRE Senter?
With so many options out there, why choose Better Homes and Gardens Real Estate Senter, REALTORS for your real estate needs? Our listings in the last 90 days have sold on average 30% faster than the market average, with sold listings selling at 99.3% of list price. Our advertising packages and experience in pricing homes competitively can help you get the highest profit in the shortest time. Plus, our agents are full-time professionals who are dedicated to guiding you through every step of the buying or selling process.
Review our list of Roadrunners or Contact Us and let's get started achieving your real estate goals today!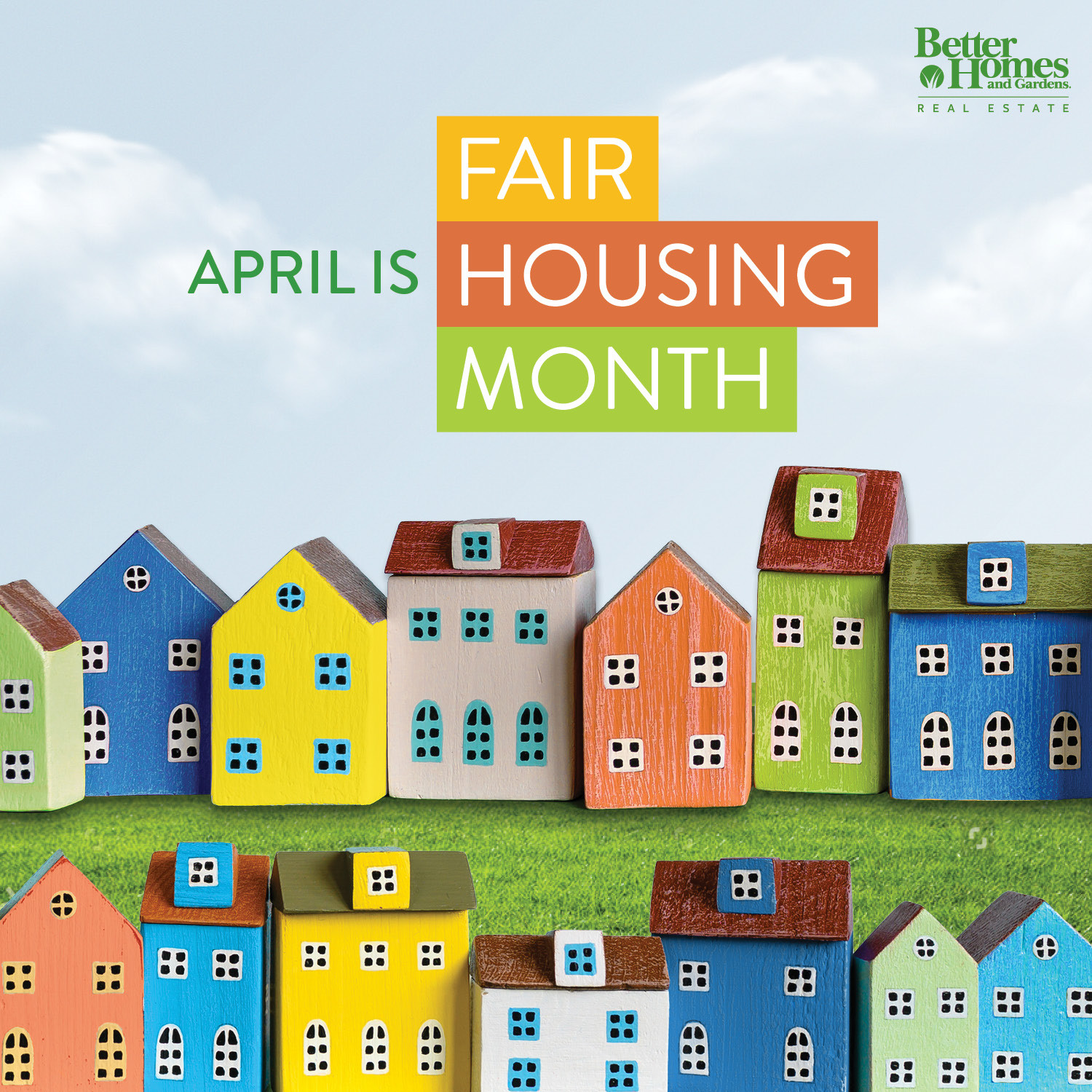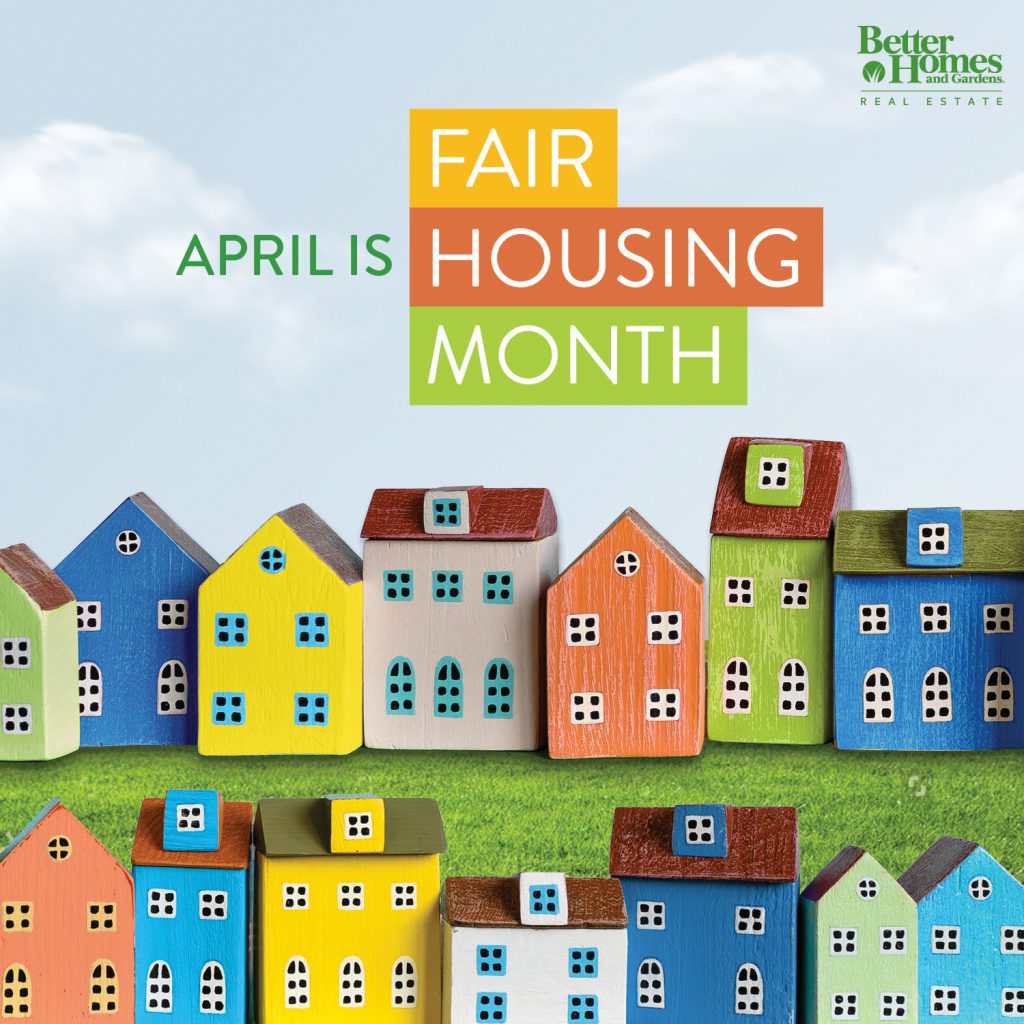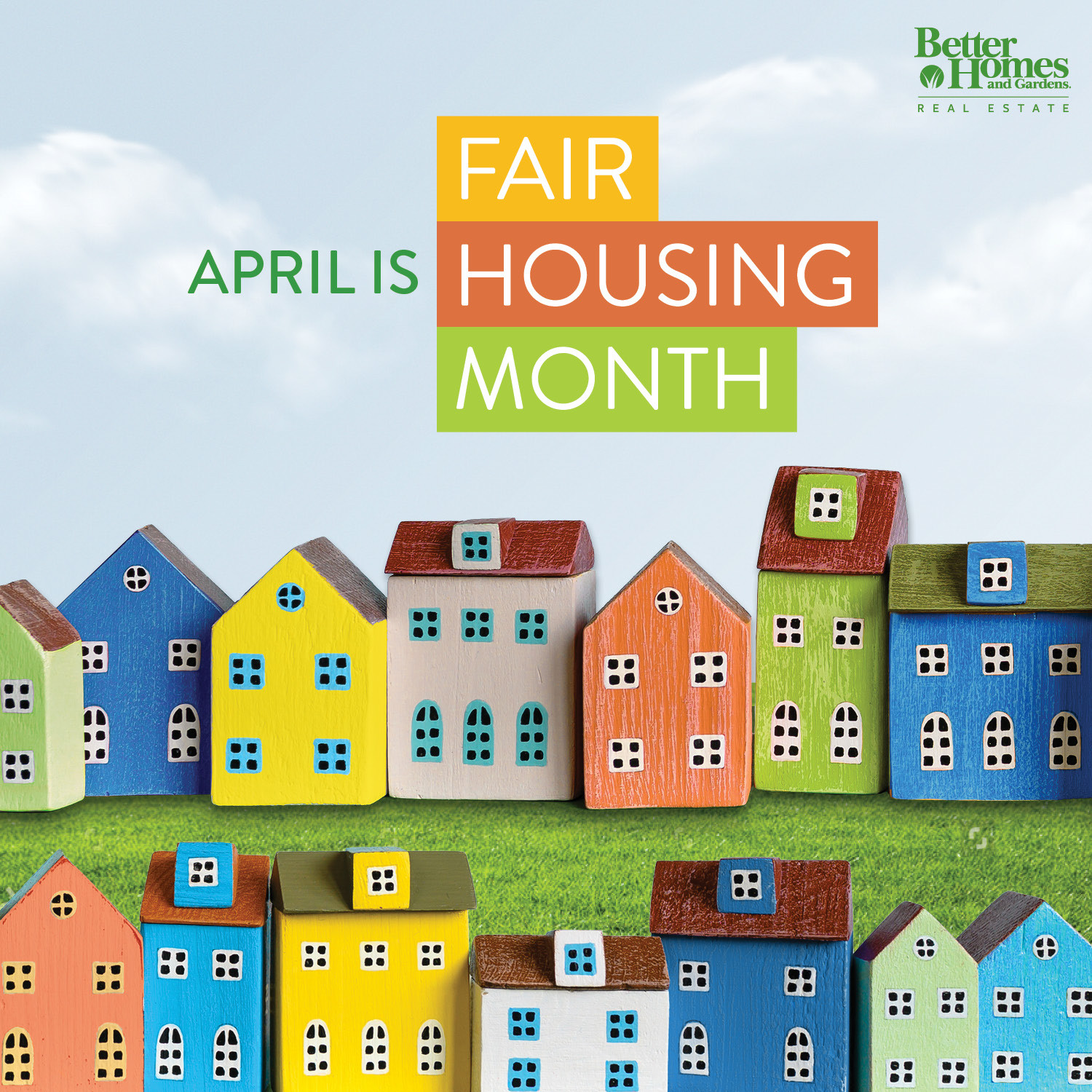 April is Fair Housing Month, a time to celebrate the strides made in fair housing over the years and recommit to the goal of ensuring everyone has equal access to housing.
What is Fair Housing Month, and why is it important?
Fair Housing Month is observed annually to commemorate the passage of the Fair Housing Act, which was signed into law by President Lyndon B. Johnson on April 11, 1968.
The Fair Housing Act prohibits discrimination in the sale, rental, or financing of housing based on race, color, religion, national origin, sex, disability, and familial status.
The U.S. Department of Housing and Urban Development (HUD) enforces the Fair Housing Act and investigates complaints of housing discrimination.
Fair Housing Month serves as a reminder that everyone has the right to access safe, decent, and affordable housing regardless of their race, ethnicity, gender, religion, or any other protected characteristic, and that it is the responsibility of real estate professionals to ensure that this right is upheld.
As REALTORS, we play a crucial role in promoting fair housing practices in the community. These are some examples of how REALTORS promote Fair Housing Month:
Educate themselves and their clients: REALTORS can attend training sessions, seminars, and webinars on fair housing laws to stay up-to-date on the latest developments in the industry. They can also educate their clients about fair housing laws and their rights as homebuyers and renters.
Use inclusive language in their marketing: REALTORS can use inclusive language in their marketing materials to ensure they're not inadvertently discriminating against any group. For example, they can avoid using words like "young couple" or "elderly" that could be seen as discriminatory.
Display the Fair Housing logo: REALTORS can display the Fair Housing logo on their websites, marketing materials, and office to show their commitment to fair housing practices.
Participate in community events: REALTORS can participate in local community events that promote fair housing and educate the public on fair housing laws.
Support fair housing organizations: REALTORS can donate to fair housing organizations or volunteer their time to support their mission of promoting fair housing practices.
Advocate for fair housing policies: REALTORS can advocate for fair housing policies at the local, state, and federal levels to ensure that everyone has equal access to housing.
There are a few important points for the general public to be aware of as well:
The Fair Housing Act requires any property owner or organization to make reasonable accommodations for any disability.
Equal access is to be provided by all properties when working with REALTORS, regardless of background.
Be mindful of language and advertising that suggests a preference to ward certain groups – this is against the law!
Report discrimination. If you encounter discrimination in the real estate industry, make sure to report it. The National Fair Housing Alliance has a hotline where you can report discrimination, and the Department of Housing and Urban Development (HUD) also accepts complaints.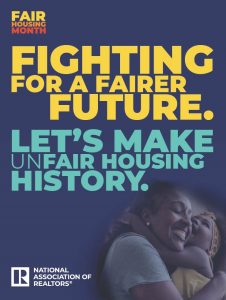 Everyone has a role to play when it comes to fair housing. By staying informed, working with REALTORS, and providing education we can all work together to make fair housing a reality for everyone.